Take An Adventurous Day Trip To Grand Canyon Caverns, The Deepest Cave In Arizona
Next time you find yourself on the Mother Road, don't pass up the quirky green dinosaur in Peach Springs. He stands guard over Grand Canyon Caverns in Arizona, a bucket-list-worthy destination that takes visitors nearly 300 feet below the earth's surface. Marvel at unique cave formations, enjoy a meal underground, and even spend the night in a subterranean motel room! Check it out: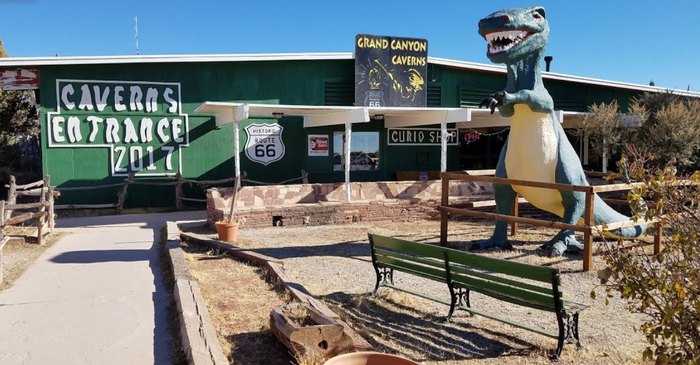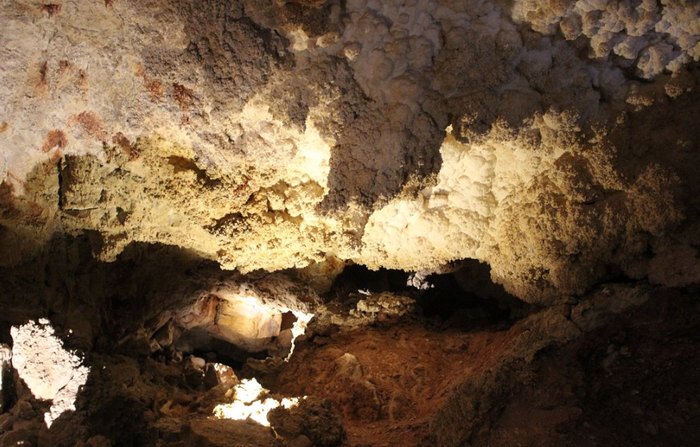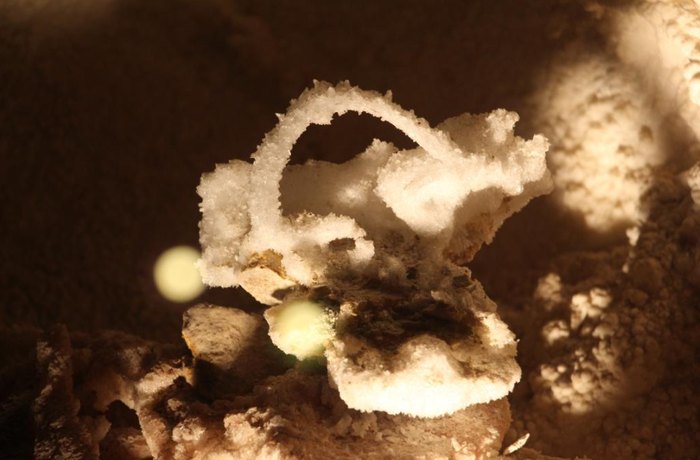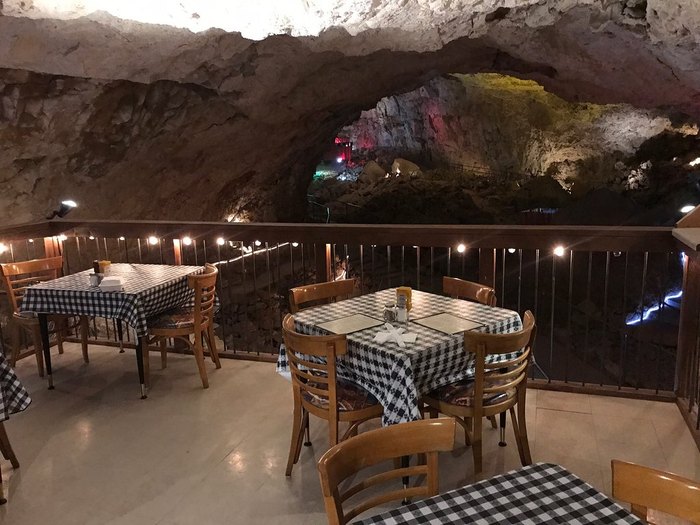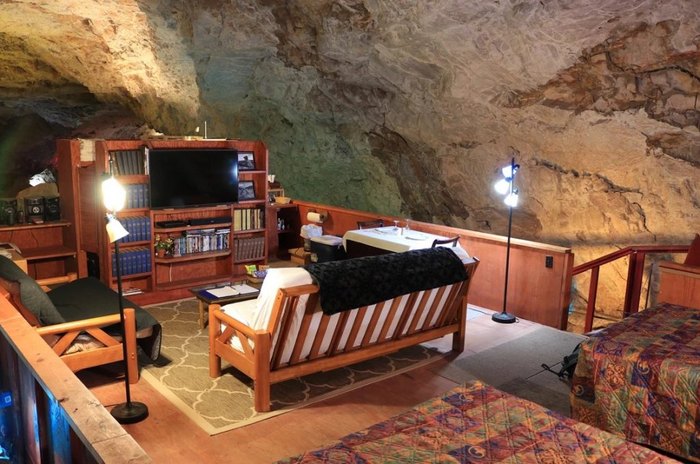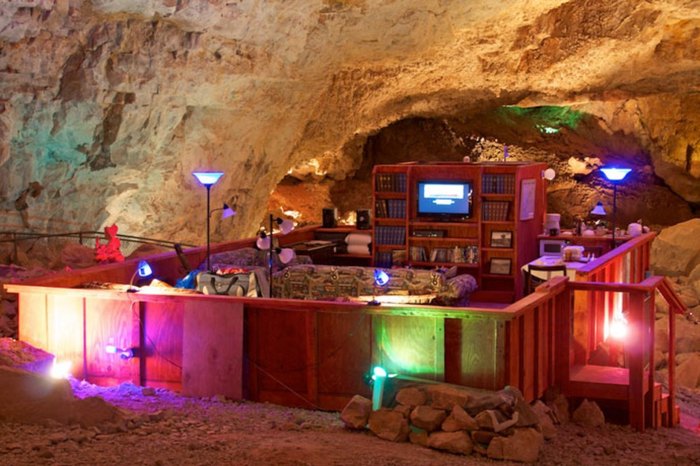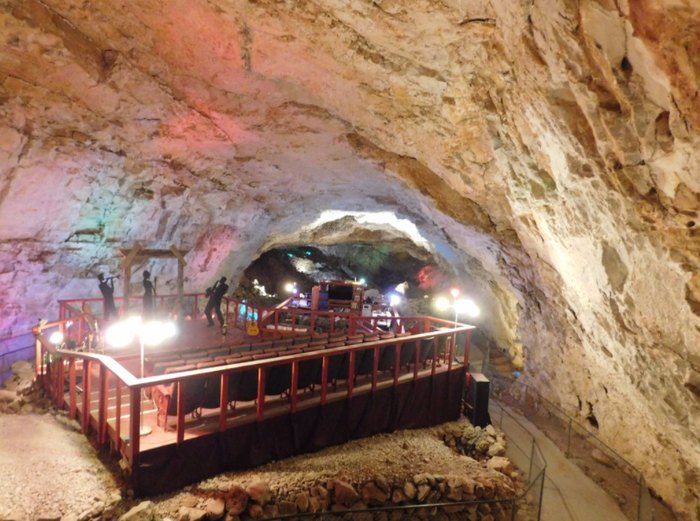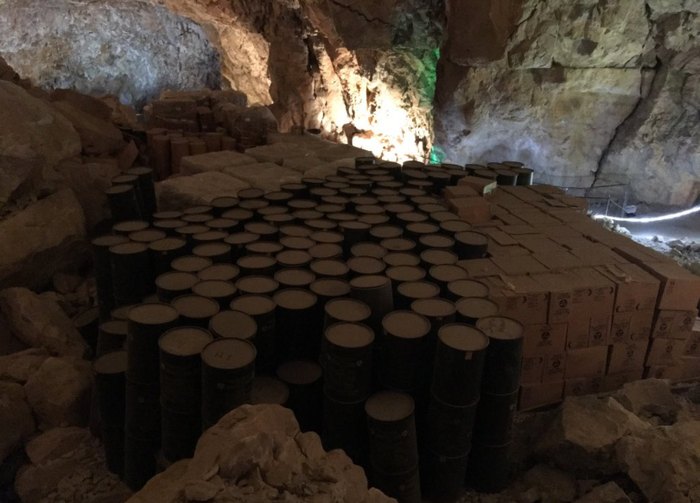 For more information about the Grand Canyon Caverns, the tours offered, and details on how to book a stay in the Underground Cave Suite, visit its website here.
Have you ever been to the Grand Canyon Caverns? Are there any other caves in Arizona worth visiting? Let us know your favorites!
Address: Grand Canyon Caverns, AZ 86337, USA
OnlyInYourState may earn compensation through affiliate links in this article.
Grand Canyon Caverns In Arizona
November 20, 2020
What are the most well known caves in Arizona?
There are many caves to visit in Arizona that'll bring out your inner explorer. The most popular cave is definitely the Kartchner Caverns, despite only being discovered and opened to the public in 1999. The cave is full of incredible formations and creatures, and it's fun for the whole family to visit. Other popular caves include places like the Cave of the Bells. This is a bit more secluded and not just anyone can visit any time. The cave formations inside are stunning, but also very delicate, as well as the general cave environment. To prevent excessive damage due to visitor traffic, the cave can only be visited with access granted by the Forest Supervisor.
Where can I hike to a cave in Arizona?
If you plan on visiting more than just the deepest cave in Arizona, here are some spots where you can hike right to a cave. If you take the Bob Bear Trail in the Fossil Creek Wilderness Area, you'll hike right to a magical cave. The cave is over sapphire blue waters, tucked away after an 8-mile trek that's worth every step. Another cave hike you can take is a trail to the Peppersauce Cave. This cave is located in the Santa Catalina Mountains and the trail is quite remote – there are no signs or even a parking lot indicating it's there. The trail is worth finding, however, as the cave includes an underground lake. Neat!
What are the most memorable hotels in Arizona?
If you want to see more of the natural wonders in Arizona and experience them like you can in this cave hotel, here are a few unique places you can spend the night. You can spend the night in a luxurious yurt in Sedona, surrounded by the area's rich natural beauty, for example. If you're headed to the state's most well-known natural wonder, the Grand Canyon, try glamping under the stars. Just outside of Valle, Arizona, on the way to the national park is an Airbnb you can do exactly that at. The tent has a large bed and a fun desert location that'll really immerse you in your surroundings.
Address: Grand Canyon Caverns, AZ 86337, USA
OnlyInYourState may earn compensation through affiliate links in this article.