Here Are The 13 Most Incredible Natural Wonders In Arizona
In all honesty, I personally think the Grand Canyon State is one huge natural wonder; it's difficult to travel through the state and think any part of the landscape doesn't have some breathtaking beauty. Some of these places are easily considered to be natural wonders in Arizona. Here are some of our favorite locations that would be a part of any highlight reel of our state's amazing landscape.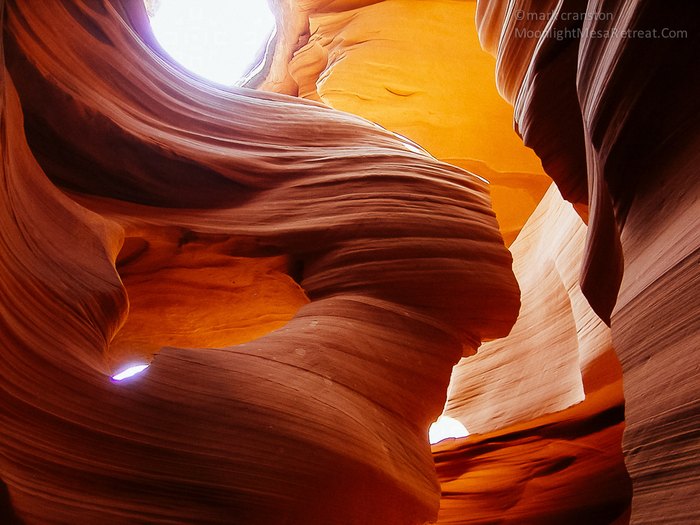 How many of these locations have you visited? Let us know which is your favorite location that you think we should highlight by visiting our nomination page. You can also check out our incredible Arizona Natural Wonders Road Trip for the perfect route to visit some of these spots.
OnlyInYourState may earn compensation through affiliate links in this article.
Address: Antelope Canyon, Arizona 86040, USA
Address: Canyon de Chelly National Monument, Chinle, AZ, USA
Address: Chiricahua National Monument, 12856 East Rhyolite Creek Road, Willcox, AZ 85643, USA
Address: Grand Canyon, Arizona 86052, USA
Address: Havasu Falls, Arizona 86435, USA
Address: Kartchner Caverns State Park, 2980 AZ-90, Benson, AZ 85602, USA
Address: Lava River Cave, 171B Forest Rd, Flagstaff, AZ 86001, USA
Address: Meteor Crater Natural Landmark, Interstate 40, Exit, 233, Winslow, AZ 86047, USA
Address: Oljato-Monument Valley, AZ 84536, USA
Address: Petrified Forest National Park, AZ 86028, USA
Address: Red Rock State Park, 4050 Red Rock Loop Rd, Sedona, AZ 86336, USA
Address: Tonto Natural Bridge State Park, Nf-583A, Pine, AZ 85544, USA
Address: The Wave Trail, Kanab, AZ 84741, USA
Natural Wonders In Arizona
July 16, 2020
What are the best outdoor adventures in Arizona?
There are many ways to have an outdoor adventure in Arizona. If you've already visited all the well-known wonders, take a look at some other spots like Cataract Canyon. The Glen Canyon National Recreation Area encompasses over one million acres of beautiful landscape, including gorgeous winding, deep blue waterways through uniquely shaped canyons. It makes for an excellent boating spot. For a more extreme adventure, Rappel Arizona offers all sorts of high-up rope activities like obstacle courses or actual rappelling down rocky cliffs. There are activities for beginners and experienced thrillseekers alike.
Which hidden gems in Arizona should I visit?
The most beautiful places in Arizona aren't always the most well-known. While spots like the Grand Canyon is absolutely stunning, it's also pretty busy. For a lesser-known spot without as much foot traffic but equally worthy views to marvel over, try visiting the Aspen Nature Loop near Flagstaff. While Arizona is stereotypically considered a desert-filled state, this aspen grove proves otherwise. The trail is 2.5 miles long and it's especially worth visiting in the fall when the tree leaves become a golden color. Keyhole Sink, located near Williams, is another great example of a hidden gem. While the canyons here aren't quite as high as others in the state, the picturesque waterfall, history, and more make it worth a visit.
What are the coolest attractions in Arizona?
Explore the many things to see in Arizona by visiting some of the coolest attractions in the state. For a literal cool - as in cooling - thing to do during summer, a trip tubing down the Salt River is certainly a great idea. To experience some of the architectural beauty of Arizona, take a look at the Biosphere 2 in Oracle or the unique cliff-side Chapel of the Holy Cross in Sedona. You can say you've been to the highest heights of Arizona by climbing Humphrey's Peak in Flagstaff, the state's highest peak.