These 10 Haunted Houses In Arizona Will Terrify You In The Best Way
Halloween isn't all about candy and dressing up. For plenty of people out there, the major draw to celebrating the spooktacular holiday is to get a rush of adrenaline from getting scared. If you happen to be a thrill seeker, make sure to add one of these haunted houses to your to-do list this month!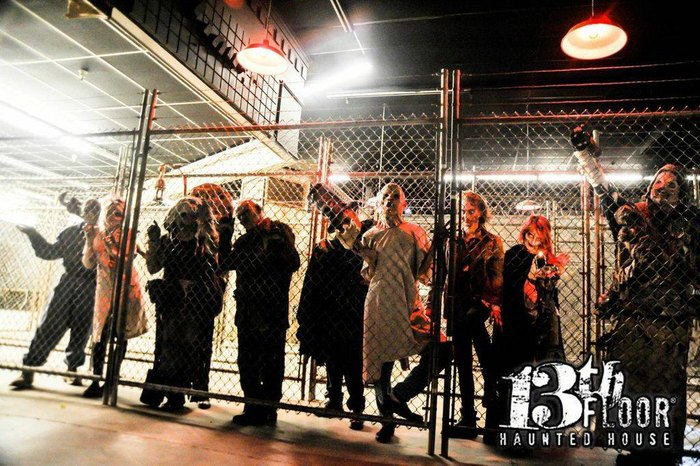 3. The Crypt Haunted Attractions, Mesa

Need a good adrenaline rush in the East Valley? The Crypt Haunted Attractions has their namesake haunted house, along with an asylum themed haunted house and a "Chaos Maze" aimed at younger patrons. Each will give you a different fright level so be sure to have your big kid pants on and be ready to run!
The Crypt Haunted Attractions is located in the Fiesta Mall parking lot in Mesa, at 1445 West Southern Avenue. They are open Wednesday through Sunday and every day during Halloween week. You can purchase tickets at their website; all three attractions will $23.
5. The Gauntlet Haunted House at Golfland Fright Nights, Mesa

This usually jolly family-friendly location gets an eerie makeover during October just in time for Halloween. Visit the haunted house here and play a round of miniature golf with the kids in a delightfully spooky location. The Gauntlet Haunted House is located at 155 West Hampton Avenue in Mesa. They are open Thursdays through Saturdays starting at 7pm and admission to the haunted house costs $15.
Which of these haunted houses would you like to visit this fall? Share your thoughts in the comments section below or let us know on our Facebook page!