There's A Tiny Town In Alabama Completely Surrounded By Breathtaking Natural Beauty
Thankfully, we don't have to travel far to experience natural scenic beauty. From beautiful beaches and gorgeous lakes to magnificent waterfalls and majestic mountains, there's no shortage of natural scenic beauty here in Alabama. The one tiny town in Alabama where you'll be surrounded by the most beautiful scenery is the little-known town of Delta. Take a look below to learn about some of the things to do in Delta, Alabama.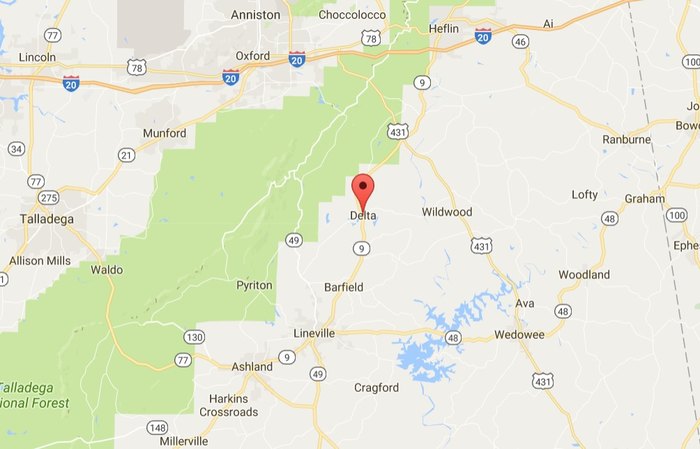 Have you ever visited the tiny town of Delta and experienced Alabama's highest natural point? If so, please feel free to share your thoughts with us in the comments below. If you can think of any other things to do in Delta, Alabama, please share those with us as well.
Check out our list of more Alabama towns that are surrounded by breathtaking natural scenery.
OnlyInYourState may earn compensation through affiliate links in this article. As an Amazon Associate, we earn from qualifying purchases.
More to Explore
things to do in delta, alabama + other small towns
Where is Delta, Alabama?
Alabama is home to many small towns that are tucked away from crowds of people. One of these small towns is Delta. Delta, Alabama, which is actually an unincorporated community, is nestled within the Talladega National Forest at the southern part of the Appalachian Mountains. Most people have heard of Delta because it's the home of Cheaha State Park. Cheaha State Park is Alabama's oldest continuously operating state park. It offers some of the most incredible views because it's perched atop Cheaha Mountain, Alabama's highest natural point.
In addition to Delta, what other small towns in Alabama are worthy of a visit?
As previously mentioned, there are many small towns in Alabama. Listed below are five small towns in Alabama that are certainly worth a visit. Don't forget to add them to your bucket list!
1. Mentone
Mentone is located atop of Lookout Mountain and is one of Alabama's most charming small towns.
2. Monroeville
Nicknamed the "Literary Capital of Alabama," Monroeville is the hometown of award-winning writers Harper Lee and Truman Capote.
3. Magnolia Springs
Magnolia Springs is the only U.S. town that offers a year-round postal mail delivery service via water. It's also one of the state's most beautiful small towns.
4. Mooresville
With less than 100 residents, Mooresville is one of Alabama's tiniest towns. It's also home to the state's oldest operational post office, which was built in 1840.
5. Eufaula
Eufaula is nicknamed the "Bass Fishing Capital of the World" because of its great bass fishing opportunities. The town is also famous for its stunning antebellum homes.
Related Articles