Take This Road Trip To Alabama's Most Beautiful State Parks This Fall Season
It's no secret that Alabama's state parks are incredibly beautiful, especially during the fall season. One of the best ways to experience their natural scenic beauty this fall is by taking a road trip. Listed below is a road trip we've mapped out that'll take you to six of Alabama's most beautiful state parks. The road trip begins in Rogersville, Alabama at Joe Wheeler State Park and ends in Guntersville, Alabama at Lake Guntersville State Park. For complete driving directions, you can view the Google map here.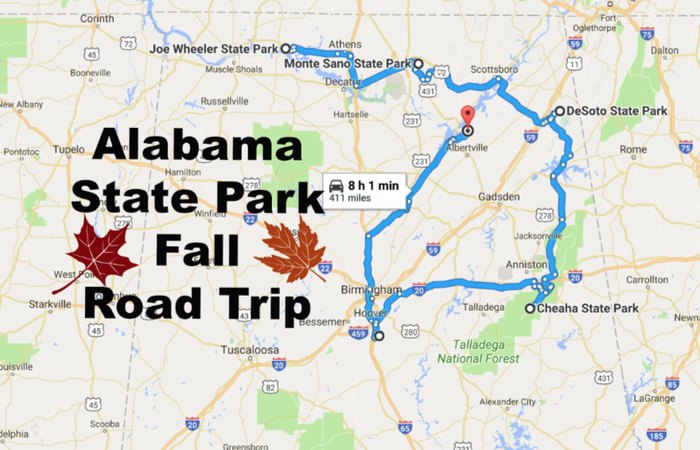 What do you think? Does this look like a road trip you'd be interested in taking this fall? Share your thoughts with us!
For additional information about Cheaha State Park and why it's the ultimate fall destination, click here.
Save