Here Are 9 Antique Shops In Alabama To Visit For That One-Of-A-Kind Treasure
One of my favorite things to do is visit antique shops to see what type of treasures I'll stumble upon. It doesn't matter how many antiques I own, it never seems to be enough. I'm always finding something I love, so I do have to limit myself. For those of you who have never gone antique shopping, I'm here to tell you that it can be quite addicting. There are many antique shops scattered throughout the state and I've listed 9 of the best antique stores in Alabama below.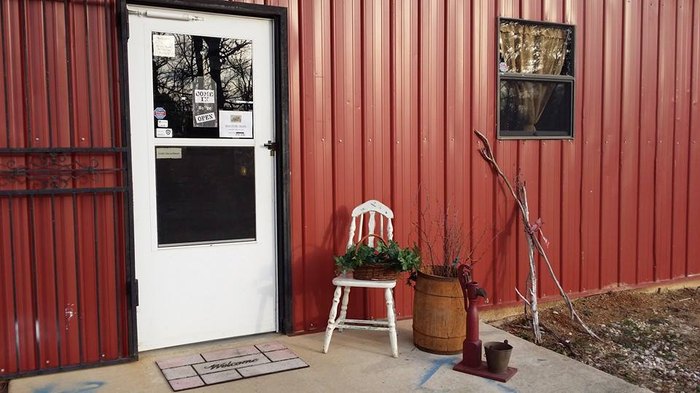 If you have a favorite antique shop that's not listed, please let us know by nominating it on our nomination page! If you enjoy shopping for treasures and bargains like these, we put together an entire Alabama Bargain Hunters Road Trip that will take you to the state's best thrift stores.
OnlyInYourState may earn compensation through affiliate links in this article.
Address: 5941 Old Tuscaloosa Hwy, McCalla, AL 35111, USA
Address: 402 4th St NW, Attalla, AL 35954, USA
Address: Antiques and Sweets, 376 US-431, Guntersville, AL 35976, USA
Address: 254 S Greeno Rd, Fairhope, AL 36532, USA
Address: 32 Leann St, Rogersville, AL 35652, USA
Address: 816 W Willow St, Scottsboro, AL 35768, USA
Address: 1699 US-98, Daphne, AL 36526, USA
Address: 1955 Eastern Blvd, Montgomery, AL 36117, USA
Address: 1906 US-78, Oxford, AL 36203, USA
Best Antique Stores In Alabama
February 28, 2021
What are the most unique places to shop in Alabama?
You can shop till you drop at quite a few less-than-ordinary shops in Alabama. For example, did you know that there is an Unclaimed Baggage Center in Scottsboro, Alabama? You never know what you'll find there while you sift through long-lost luggage. Clothes, electronics, weird collectibles - it's a new experience every time! Another fun fact, this is the only place in the US that buys and sells unclaimed luggage, and it's one of the state's top tourist destinations. If you haven't shopped there for yourself, make a point to try it at least once. It's the ultimate thrifting and antiquing experience. Here are more of the best shopping places in Alabama.
Where can I find the best thrift stores in Alabama?
After you've visited all of the best antique shops in Alabama, you can continue your treasure hunt at one of the state's many thrift stores. There are a variety of Mission Possible Bargain Centers in the state that have a little bit of everything. Clothes, furniture, knick-knacks - you name it. The Adullam House Thrift Store in Wetumpka is a great one to visit because all of the items are tax-free. Plus, you'll be helping a good cause - profits from the Adullam House Thrift Store benefit a safe house for children with incarcerated parents. You can find more of the best thrift stores in Alabama by following the link. There are many, and that list is just the start of it!
What town should I visit for the best antiquing in Alabama?
While there are many antique stores in Alabama scattered across the state, there are a few towns that have quite a few in one spot. They are perfect for a shopping day trip, plus they are often quite charming themselves. Towns like Decatur, Alabama are great for some antiquing. Also known as "The River City," Decatur has shops like The Antique Basket, full of vintage and repurposed goodies. Tuscaloosa, Alabama is known for college football, but you'll also find a few lovely antique stores. The Olive Tree is one of them, packed with a variety of antiques and new items, as well.