Try The Spectacular 2-Pound Burger At Rattlesnake Saloon, An Unsuspecting Alabama Cave Restaurant
There are many unique restaurants in Alabama, including the Rattlesnake Saloon. In addition to its incredible atmosphere, this restaurant also offers one of the town's largest burgers. For information about this restaurant and its famous 2-pound burger, take a look below. Just be sure to bring your appetite if you plan on visiting this iconic Alabama restaurant — you'll need it!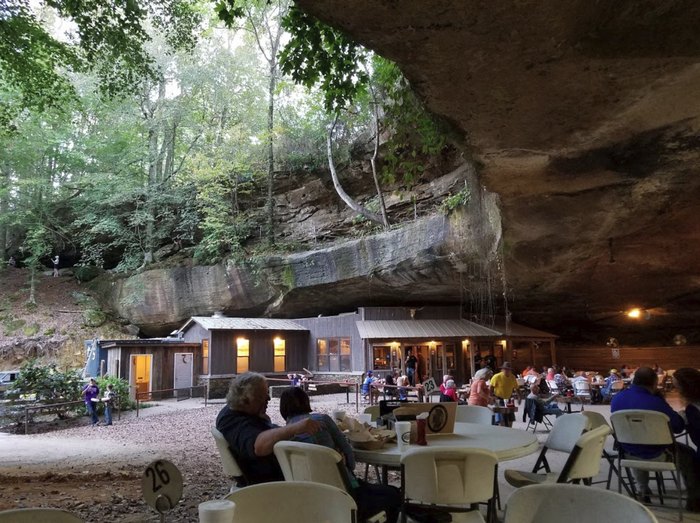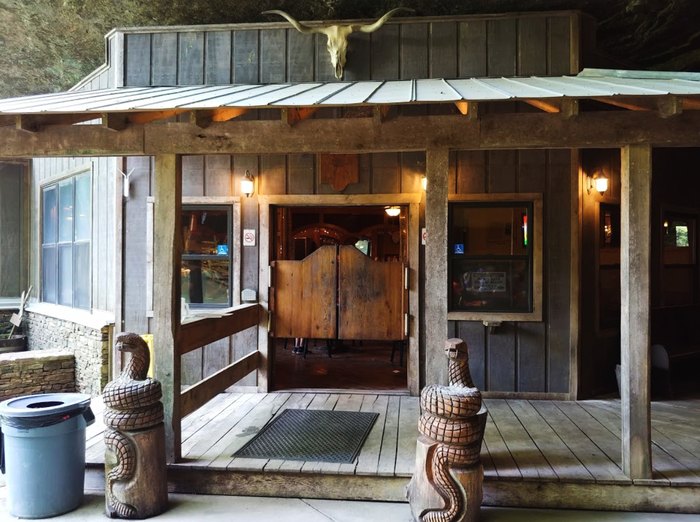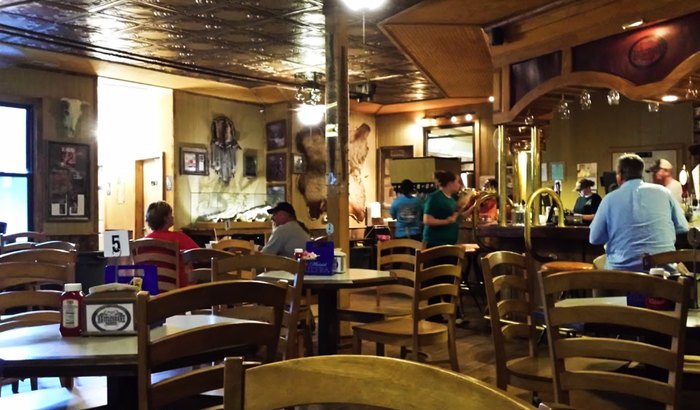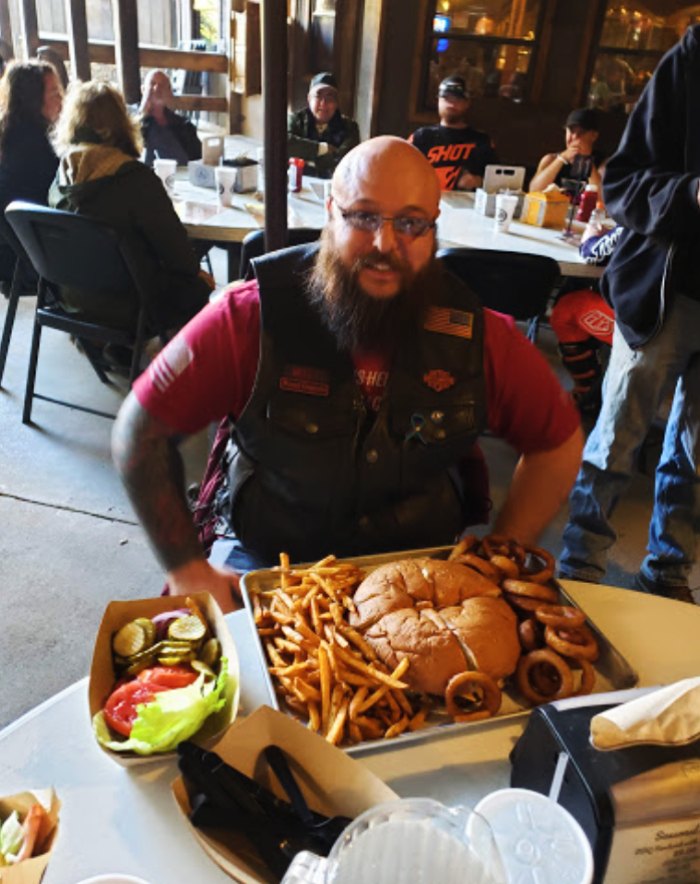 Have you ever eaten at the Rattlesnake Saloon, undoubtedly one of the most unique restaurants in Alabama? If so, did you take on the challenge of the Gigantor? If not, would you ever consider it? Let us know in the comments below. For more information about this one-of-a-kind Alabama restaurant, be sure to check out the Rattlesnake Saloon online. You can also follow the Rattlesnake Saloon on Facebook for additional details and exciting updates. Is there a restaurant in Alabama that you think we should highlight? If so, be sure to fill out our nomination form — we'd love to hear from you!
For additional information about the Rattlesnake Saloon, be sure to take a look at the following article: There's No Restaurant In The World Like This One In Alabama.
OnlyInYourState may earn compensation through affiliate links in this article.
Address: 1292 Mt Mills Rd, Tuscumbia, AL 35674, USA
unique restaurants in Alabama
October 03, 2021
What are the most famous restaurants in Alabama?
A trip to Alabama is synonymous with delicious dining. Whether you prefer upscale eats or down-home Southern cuisine, you'll find no shortage of unique places to dine in Alabama. However, if it's famous restaurants you're after, there are a handful of spots that belong on your radar. Some of the most famous restaurants in Alabama include Dreamland BBQ, Chris' Hot Dogs, Bright Star Restaurant, Cafe Dupont, Chez Fonfon, Post Office Pies, Big Bob Gibson Bar-B-Q, Dauphin's Casual Fine-Dining, Dreamland BBQ, Gianmarco's Restaurant, John's City Diner, Central Restaurant, Wintzell's Oyster House, Classic On Noble, and Mugshots Grill & Bar. How many of these spots have you checked out? For more dining inspiration, check out our list of classic restaurants in Alabama. We've also put together the Ultimate Alabama Dining Guide.
Where can I find the best barbecue in Alabama?
As a Southern state, Alabama prides itself on its delicious barbecue. Finding the best barbecue in Alabama can be somewhat of a challenge, but fortunately, we've scouted out some places for you to try. Some of the most delicious barbecue in Alabama can be found in any of the following establishments: Lil Smokey's BBQ, L.A. Barbecue, Heards BBQ and Soul Food, Bama Boys BBQ, Big Bob Gibson Bar-B-Q, Saw's BBQ, Top Hat Barbecue, Hog Leg Barbecue, Carlile's Barbecue, LawLers Barbecue, Bob Sykes Barbecue Inc, Dreamland BBQ, Brooks Barbecue, Down South Barbecue, Whitt's Barbecue, Kendall's Barbecue, and Partner's Pit Barbecue. Looking for more? Check out these 9 Amazing Restaurants That Serve The Best Barbecue In Alabama.