This Is One Of the Best Places In Wyoming To See The Northern Lights
Can you see Northern Lights in Wyoming? Unobstructed and diluted by city lights, the Wyoming night sky is glorious. In fact, our lack of light pollution is what makes Wyoming a great place to view the Aurora Borealis.
Nature doesn't put on a light show every night, but when it does, Cheyenne is a prime place to catch it. Many Northern Lights watchers steak out a quiet, dark spot away from the city and set up cameras to capture the dazzling display in time-lapsed sequence.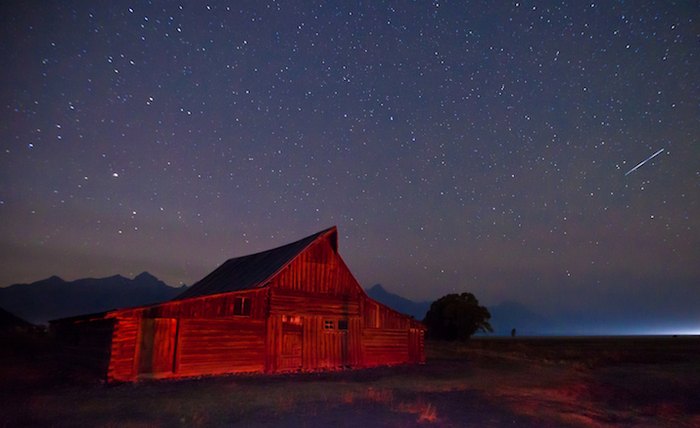 So if you find yourself asking, "Can you see the Northern Lights in Wyoming?" – now you know the answer. You can, and you should try! Where in Wyoming will you go to see the Northern Lights?
OnlyInYourState may earn compensation through affiliate links in this article. As an Amazon Associate, we earn from qualifying purchases.
More to Explore
Can You See Northern Lights in Wyoming?
Where can I see the aurora borealis in other states?
That's a great question! There are lots of places in the continental United States where you can view the Northern Lights, but the farther north you go, the better! That's why many people travel to places like Iceland, Norway, Canada, and Alaska to view them, but you don't have to go that far. A lot of it is just luck, but you'll be most likely to see them if you go someplace very dark and away from city lights.
Are there other places where I can see the Northern Lights in Wyoming?
Really, anywhere in Wyoming is good, as long as you get away from lights! Cheyenne is a good choice because it's easy to get to, but people have reported seeing the Northern Lights all over the state when the conditions are right.
What else should I know about Cheyenne?
Cheyenne is a great starting point for a lot of things! You might enjoy this road trip which should only take you about one tank of gas to complete! 11 Amazing Places You Can Go On One Tank Of Gas In Wyoming
You also might enjoy eating at this diner that opened way back in 1942! This Timeless Wyoming Restaurant Only Gets Better With Age
Or, perhaps you'd like some tacos? The Beloved Hole-In-The-Wall That Serves The Arguably Best Tacos In All Of Wyoming
You also might be interested in attending Cheyenne Frontier Days sometime. However, it happens in July every year which is not when you'll see the Northern Lights. Still, this giant rodeo attracts 200,000 spectators each year! This Wyoming Town Is Home To One Of The Largest Rodeos In North America
Related Articles
Featured Addresses