Get Ready To Bundle Up, The Farmers' Almanac is Predicting Freezing Cold Temperatures This Winter In Wisconsin
The Farmers' Almanac has some good news: the frozen tundra won't need to change its name anytime soon (yay). The famous annual prognosticators of weather are predicting that a winter wallop is on its way to Wisconsin! Tune up the snowblower, bring out the snow shovels, and stock up on hot chocolate: here's what the Farmers' Almanac winter weather forecast for 2022-2023 is calling for! Winter in Wisconsin appears to be business as usual.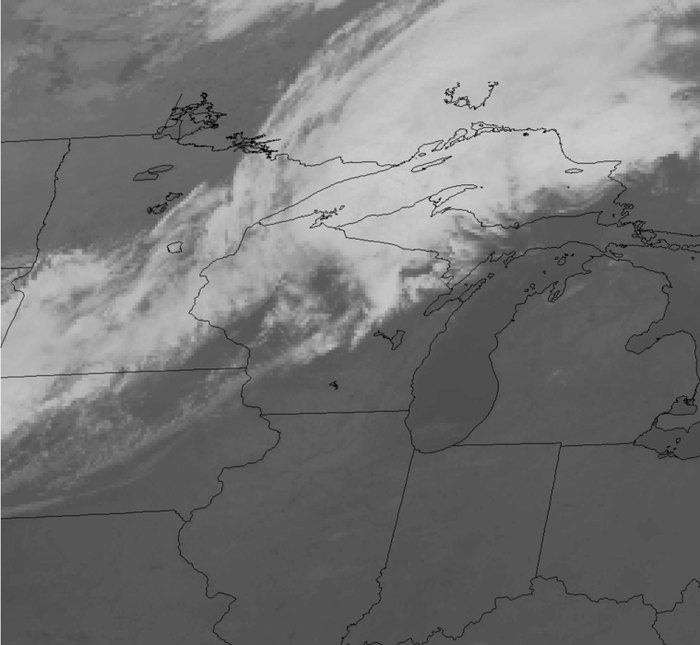 This forecast is some good news for winter sports enthusiasts. Some Wisconsin winters have been less than ideal for snowmobiling – if the forecast holds, the trails may stay open longer this year since we're gonna get snowed on something fierce. There will also be plenty of winter fun for cross-country skiers, snowshoers, and sledders.
So exactly how does the Farmers' Almanac make its weather predictions? The short answer: it's a secret, but it does reportedly take into account things like sunspot activity, tidal action of the Moon, the position of the planets, and a variety of other factors. A lot of people pick the Almanac up every winter, and they swear by its old-school accuracy.
See the Farmers' Almanac winter weather forecast for 2022-2023 in full on the official Farmers' Almanac website.
OnlyInYourState may earn compensation through affiliate links in this article.
Winter Weather in Wisconsin
August 28, 2022
What is Wisconsin in the winter like?  
In just one word: frigid! Let's be real here, it gets cold in Wisconsin. From December to February, it's very rare to see temperatures get anywhere above around 30 degrees Fahrenheit. The lows regularly plunge below zero, and there have been more than enough historic snowstorms in Wisconsin history to go around (with many more to inevitably come). The state gets, on average, about 40 inches of snow per year, though the northernmost reaches can get up to 160 inches per year (which is nuts, considering the national average is about 24 inches of snow per year). Get ready to bundle up – the cold here is so intense that it could literally kill you if you are unprepared for it. 
Is Wisconsin a good place to visit in the winter?  
Despite the extreme cold, life in Wisconsin is a delight, and wintertime is especially magical for us. There's just something about those 160 inches of beautiful, undisturbed white snow covering everything – including entire cars – that's strangely beautiful to us. We think it's a wonderful place to visit all year 'round, including winter, though it may not be for everyone thanks to the frigid temperatures.  
What are some fun things to do in the winter in Wisconsin?  
So, what is there to do in this frosty winter wonderland? Lots of things! Head out to some of Wisconsin's beautiful state parks that look totally different during winter, and then maybe embark upon one of the great winter hikes in Wisconsin you might not have even known about! Attend any number of winter festivals in Wisconsin, and pay a visit to lots of the adorable small towns in Wisconsin that love going all-out for winter (and the holidays). You can always book a unique place to stay in Wisconsin and sip hot tea while watching snow fall from the window. The possibilities are infinite – and fun!  
OnlyInYourState may earn compensation through affiliate links in this article.