This One Beautiful Wisconsin Lake Has A Beach That Rivals The Coast
Despite our location here smack dab in the middle of the Midwest, Wisconsin residents know that we have no shortage of spectacular beaches, both on Lake Michigan and Lake Superior as well as on our many inland lakes. Folks from elsewhere might be surprised, but we know that soothing water, sandy beaches and tons of activities are right at our fingertips. From North Beach in Racine to Big Bay Beach on Madeline Island, there are gorgeous summer spots all across Wisconsin.
One of the state's prettiest, most active beaches is on Lake Geneva, in the southern part of the state. A quaint and fun town that is home to some of the state's most opulent mansions, Lake Geneva is a great spot for a weekend getaway and Riviera Beach is located right in walking distance of much of what the town as to offer. In the center of the action, this beach looks like it could be located somewhere along the ocean if we didn't know any better.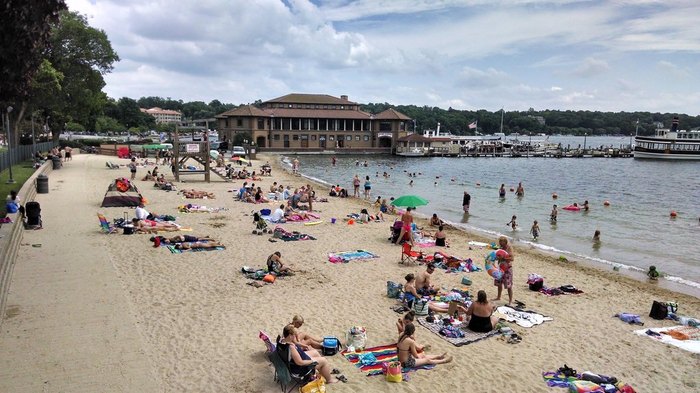 Address: 812 Wrigley Drive, Lake Geneva, WI, 53147. Any questions about the beach can be answered by visiting the city of Lake Geneva website