This Easy Fall Hike In Wisconsin Is Under 2 Miles And You'll Love Every Step You Take
We've reached pretty much peak color time across most of the state and it coincides with some warmer weather, so it's time to head out and enjoy fall in Wisconsin. There are plenty of amazing and awesome places to hike, but one of the very best is all the way on the west side of the state in Interstate State Park. This park is shared between Wisconsin and Minnesota, and it was Wisconsin's first state park.
It's awesome for all those reasons, but it's also the western terminus of the Ice Age Trail and there's an Ice Age Interpretive Center that's worth checking out. You have to check out the Pothole Trail, which is one of the most interesting trails in the country. And what you're really here for are the views of the Dalles of the St. Croix since the park is divided by the St. Croix National Scenic Riverway.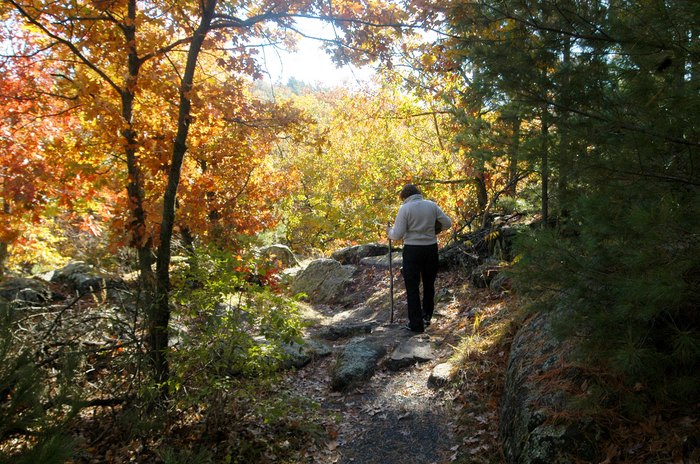 Interstate Park is located in St. Croix Falls, on Wisconsin Highway 35 just 1/2 mile south of U.S. Highway 8.
Learn more at the Wisconsin Department of Natural Resources Page for Interstate State Park or the website for Friends of Interstate State Park.
As this is part of the National Ice Age Scientific Reserve, the National Parks pass is honored for admission. Otherwise, you'll need to pay an $8 day fee or get the $28 Wisconsin State Parks sticker that gives admission to all Wisconsin state areas for the year.
Looking for more great fall views? Check out these awesome birds-eye views of Wisconsin's fall foliage.
OnlyInYourState may earn compensation through affiliate links in this article.
Related Articles
Explore Wisconsin