12 Slow-Paced Small Towns in Washington Where Life Is Still Simple
We have small, quiet towns everywhere in Washington. Even though most people just think of all the technology and busyness in Seattle, we're also home to a lot of slower-paced communities that have more of an easygoing lifestyle. They don't have traffic or crowds every day, and everything is much more simple and less stressful. Listed below are 12 of the smallest towns in Washington where you can find this peaceful, much more enjoyable way of life.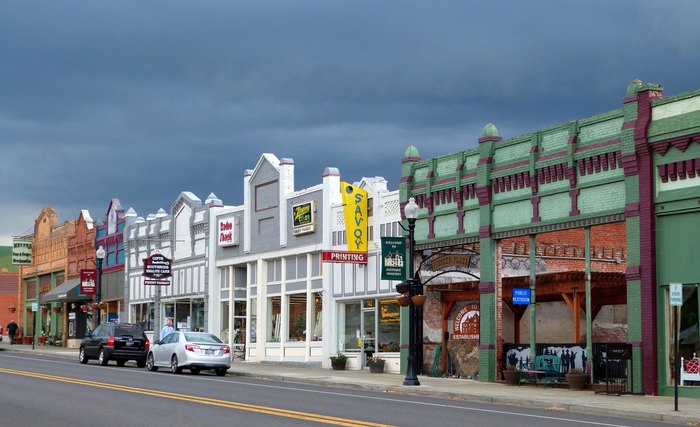 Have you ever been to any of these small towns in Washington? Let us know in the comments below. Also, share with us some of your favorite slow-paced towns in Washington.
Address: Winlock, WA 98596, USA
Address: Pomeroy, WA 99347, USA
Address: Poulsbo, WA 98370, USA
Address: Langley, WA 98260, USA
Address: Palouse, WA 99161, USA
Address: Washougal, WA, USA
Address: Pe Ell, WA, USA
Address: Orting, WA 98360, USA
Address: Montesano, WA 98563, USA
Address: Packwood, WA, USA
Address: Zillah, WA 98953, USA
Address: Brinnon, WA 98320, USA
smallest towns in washington
September 22, 2022
What are three of the best small towns to visit in Washington?
There are many small and quaint towns in Washington that are perfect for a day trip. If you've been wanting to get away from the hustle and bustle of life in the big city, there's no better time than right now to make plans to do so. Listed below are three of our favorite small towns in Washington. Make plans to visit them soon.
1. Twisp
Twisp is a charming arts town that's located in Okanogan County, Washington. It's the perfect spot for a day trip, and one of its most popular places is the Methow Valley Farmers Market.
2. Davenport
Davenport is located near Lake Roosevelt and is one of Washington's best-kept secrets. With such a variety of activities, Davenport is the perfect place for a day trip. A few of the places that are worth a visit include restaurants, shops, and lots of gorgeous natural scenery.
3. Carnation
Carnation is located in King County, Washington and was originally known as Tolt. The town's name was eventually changed to honor Carnation milk products. There are several fun things to do in this small Washington town, including exploring the Camlann Medieval Village. If you've never checked this place out, it's an absolute must!
What's the smallest town in Washington State?
Many small towns help make up the great state of Washington. One of these towns happens to be Grace. Grace, which was established in 1906, is considered one of the smallest towns in Washington State, if not THE smallest town. Located in King County, Washington, the town of Grace is also a great place to visit for whenever you need a little peace and quiet.If you visit Grace, Washington, you' won't be disappointed. The town may be small, but it'll definitely leave a big impression. You'll love it!
Address: Winlock, WA 98596, USA
Address: Pomeroy, WA 99347, USA
Address: Poulsbo, WA 98370, USA
Address: Langley, WA 98260, USA
Address: Palouse, WA 99161, USA
Address: Washougal, WA, USA
Address: Pe Ell, WA, USA
Address: Orting, WA 98360, USA
Address: Montesano, WA 98563, USA
Address: Packwood, WA, USA
Address: Zillah, WA 98953, USA
Address: Brinnon, WA 98320, USA