Explore Waterfalls, Lakes, And Hiking Trails When You Visit Washington's Moran State Park
We're pretty spoiled by the sheer natural beauty all around us here in Washington. With more than 100 beautiful state parks in the Evergreen State to explore, it's safe to say an outdoor enthusiast will never be bored here. If you're ever on Orcas Island, don't pass up an opportunity to explore the enchanting Moran State Park! If you've ever Googled something like, "Where are the best waterfalls near me?" and you just so happen to live near the Island, you're in luck because the answer is: yes, absolutely. This amazing state park in Washington is home to some of the best waterfalls in Washington as well. Check it out: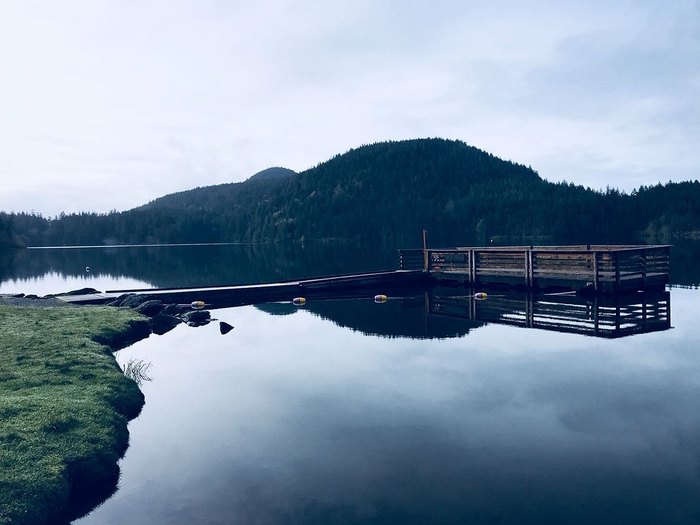 Did that answer the "waterfalls near me" inquiry? Let us know in the comments! Have you ever been to this stunning state park? We love hearing from you, and seeing your awesome photos, too! Fill out this form to tell us about your picks for the best things to do in Washington and you might just see your choices in a future article!
OnlyInYourState may earn compensation through affiliate links in this article.
Address: Moran State Park, 3572 Olga Rd, Olga, WA 98279, USA
Waterfalls Near Me
March 19, 2022
How many state parks in Washington are there?  
Washington State is a great state to be if you're a big fan of state parks. If you've ever wondered something like "are there any good state parks in Washington near me," well, you're in the right place – we've wondered the same. So, we decided to do something about that; check this article out for a list of 15 of our favorite state parks in Washington. On the list, you'll see some of our most beloved natural gems, like Lime Kiln State Park, which is one of the best places in Washington to spot wild orcas, and Illahee State Park is so astonishingly beautiful that you'll want to stay forever. Meander to Whidbey Island and visit Deception Pass State Park, where you'll find everything from sand dunes to incredible railroad bridges to fascinating sand dunes. Finally, be sure to investigate Crawford State Park if you're big into the art of spelunking, aka cave exploration.  
What are the best waterfall hikes in Washington?  
With more than 3,800 waterfalls scattered all over Washington state, a decent chunk of them ought to be one of the best kinds of hikes there is: waterfall hikes. There are almost 400 waterfall hikes in Washington to be explored, and we're pretty sure you'll love them all. Seriously, who doesn't love an amazing waterfall in Washington? Or anything nature in Washington, for that matter, but we digress. Some of our all-time favorite waterfall hikes in Washington you should add to your bucket list are the challenging-but-amazing, 6.2-mile trek on the Skyline Trail Loop, which can be found at Mount Rainier National Park and features the amazing Myrtle Falls, among lots of other natural wonders to revel at. If you need something easier (or shorter), we don't blame you – not everyone has time to do day hikes! Some of our favorite short and sweet waterfall hikes in Washington are within Olympic National Park, like Franklin Falls Trail (two miles long) and the Marymere Falls Trail (1.7 miles long).