9 Of The Most Awe-Inspiring Waterfalls Are Right Here In Washington
Washington is definitely a state for nature-lovers — we've got something for everyone. But while our beaches and mountains often steal the spotlight, if you're wondering about "waterfalls near me" in Washington, you don't have to look too hard. Our state is full of awe-inspiring waterfalls, and these are nine of our finest: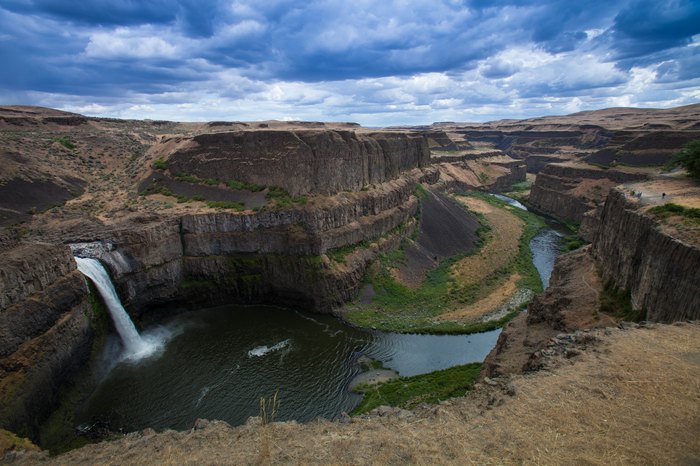 Still curious about "waterfalls near me" in the Evergreen State? We get it; we are a helpless bunch of waterfall chasers! If you love waterfalls, you can see quite a few of these beauties in person if you go on our Washington waterfalls road trip.
OnlyInYourState may earn compensation through affiliate links in this article. As an Amazon Associate, we earn from qualifying purchases.
More to Explore
Waterfalls near me
What are the most beautiful places in Washington?
While the above waterfalls are certainly some of the most beautiful places in Washington, there is so much more beauty to explore in the extraordinary Evergreen State! But perhaps none is more beautiful than Hoh Rain Forest. Located in Washington's wondrous Olympic National Park, Hoh Rain Forest is an enthralling, real-life emerald oasis. One of the only temperate rainforests in the world, wandering through Hoh Rain Forest feels like stepping into another world. The rainforest gets a staggering 12 to 14 feet of rain annually, which gives this thriving ecosystem its verdant canopy of mosses, ferns, and trees. The "Green Giant" is one of Hoh's most extraordinary trees; a towering presence keeping watch over the forest. Filled with untamed mosses and hanging ferns, old-growth trees, and an abundance of wildlife, Hoh Rain Forest is a lush wonderland within the Washington wilds, and hiking in this park truly belongs on every adventurer's bucket list.
What are the tallest waterfalls in Washington?
The waterfalls of Washington truly are in a league of their own and some of the grandest -- and largest -- in the country! Quite possibly the most extraordinary waterfall in the country, Palouse Falls looks like something out of a fantasy. This waterfall is really a package deal. Located in Palouse Falls State Park in southeastern Washington, the eponymous falls thunders over a chiseled, 200-foot basalt gorge, sending a spectacular stream of spray to all in its wake. It's an immensely grand scene that's worthy of the falls' title as the official state waterfall of Washington.
Another stunner is Snoqualmie Falls, which flows over the Snoqualmie River between the towns of Fall City and Snoqualmie. At 268-feet high, this Washington wonder is nearly 100 feet higher than Niagara Falls! And then there's Colonial Creek Falls. This waterfall in North Cascades National Park is not only the tallest cascade in Washington, it is also the tallest waterfall in the continental United States! North Cascades National Park is sometimes referred to as the American Alps, and when you see Colonial Creek Falls, you'll understand why. This incredible cascade falls 2,566 feet down Colonial Peak, in 13 distinct drops, and is truly a magnificent Washington wonder.
Related Articles
Explore Washington