The Massive Brunch Plates At This Iconic Washington Restaurant Are The Perfect Way To Start Your Day
If you subscribe to the theory that breakfast is the most important meal of the day, then you know it's always good to make that meal count. And sometimes nothing tops a massive plate piled high with eggs and bacon or hot cakes fresh off the griddle (or all of the above).
Marcia's Silver Spoon Cafe is not the place to go when you're concerned about portion sizes or want an upscale, Instagram-friendly experience. It is, however, one of the best places on the planet to go for a good old-fashioned stick-to-your-ribs breakfast that's served all day.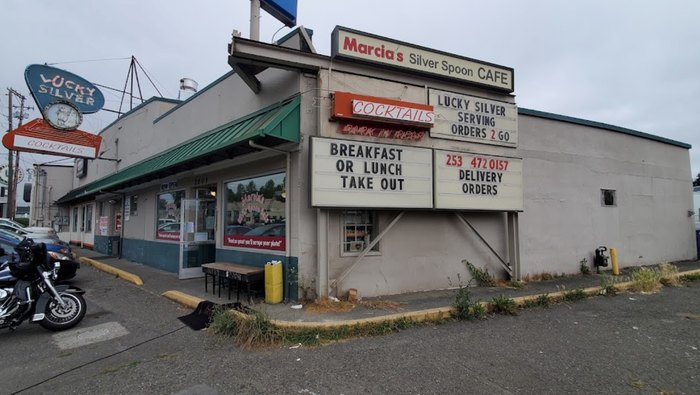 Tacoma residents, what's the best thing to order at Marcia's Silver Spoon Cafe?
OnlyInYourState may earn compensation through affiliate links in this article.
Address: Marcia's Silver Spoon Cafe, 2601 S Tacoma Way, Tacoma, WA 98409, USA