Here Are The 9 Most Enchanting, Magical Christmas Towns In Washington
It's beginning to look a lot like Christmas in Washington! Across the state, people are getting geared up for all the holiday parades and festivals of lights to come. Most of our cities and towns show their Christmas spirit somehow, but these wonderful towns seem especially magical this time of year. Embrace the holiday spirit when you visit these Christmas towns in Washington!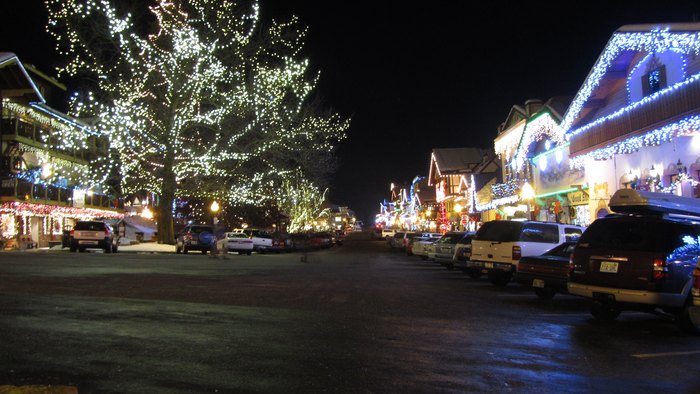 Washington is such a magical place to be during the holiday season. What are your favorite Christmas towns in Washington? Does your hometown have an abundance of holiday spirit, too? Share your favorite Washington Christmas traditions and festivals in the comments below! Looking for more Christmas cheer? Check out these Washington light displays.
OnlyInYourState may earn compensation through affiliate links in this article.
Best Christmas Towns in Washington
November 29, 2021
Where is the best place to spend Christmas in Washington?  
If you're a fan of the winter holiday season, you'll love Washington state, because Washington state sure loves its Christmas. There are several towns that love going all-out on the cheer and décor, like Bellevue. Wander around Bellevue Square and try to catch a glimpse of Santa when he arrives or bring the family to the annual Snowflake Lane festivities to make some memories. In Vancouver, one can expect to find annual traditions like the Festival of Lights at VanDusen Botanical Garden, and the Vancouver Christmas Market at Jack Poole Plaza is second to none! For the ultimate white Christmas experience, you might want to travel to some of the snowier parts of the state, like Mead, Airway Heights, or Spokane. Rent a cozy cabin in any of those towns and you're sure to learn that any place with snow is the best place to spend Christmas in Washington.  
What are some fun things to do at Christmas in Washington?  
Washington is a wonderful state for Christmas enthusiasts to get their kicks. It seems like no matter where you end up, you're sure to find some super fun things to do to celebrate the season. For example, pay a visit to the town of Poulsbo (Washington's "Little Norway") and attend the annual tree lighting, or maybe take a drive and check out all the Christmas lights on Viking Avenue. Leavenworth is a dream come true when it comes to awesome Christmas activities; the town itself is something right out of a postcard, and it cranks the charm up to 11 during the holidays. Sip cocoa and take a quiet stroll downtown, or maybe ride a one-horse open sleigh through town. Need more? Check out these four small Washington towns that go all-out for the holidays.