The Old Round Church in Richmond is a Pretty Place of Worship in Vermont
Vermont is magical any time of year. So, regardless of when you're planning to visit the Old Round Church in Richmond. it'll be a pretty place to soak in the scenery and worship. This unique church was built in 1812 and is both stunning and unusual because there are 16 sides supporting the building. Throughout the years it's been used as both a space to hold meetings and religious services for different Protestant denominations. While the Old Round Church no longer has a congregation, it's still a lovely destination for worship if you're attending a wedding or plan to wander the grounds.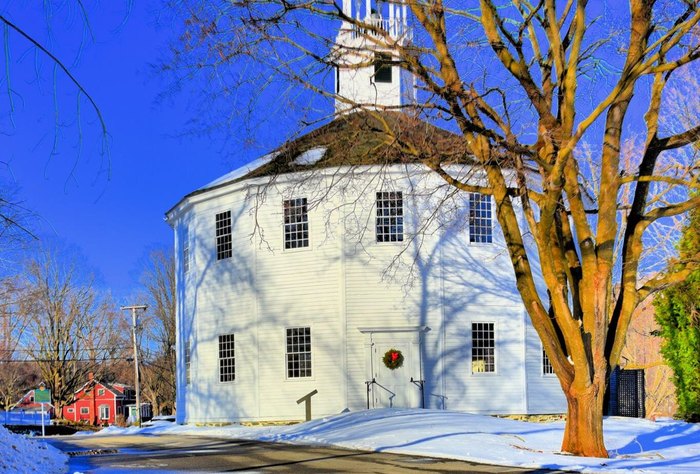 To plan your visit to the Old Round Church and to learn more about its history, check out the local historical society's site for more information.
Address: The Old Round Church, 29 Round Church Rd, Richmond, VT 05477, USA
OnlyInYourState may earn compensation through affiliate links in this article.