10 Fantastic Factory Tours You Can Only Take In Vermont
Once you really know how something is made, you tend to have a great appreciation for it. These Vermont factory tours offer inside peeks into some of our favorite Vermont products and boy are you going to love them! These tours are great for visitors, friends, a day trip, rainy days, outings with the kids…. you get the picture. They're great for everyone!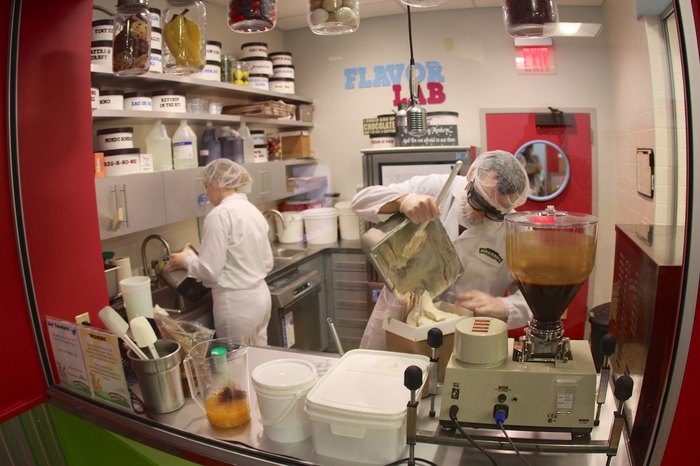 Did we miss any other great factory tours in Vermont? Sadly some tours are no longer happening. Which Vermont factory tours have you done in the past that are no longer available? We love reading your feedback and comments. Drop a message below.
Ben & Jerry's may be the most popular tour in Vermont, and you can learn more about it here.
OnlyInYourState may earn compensation through affiliate links in this article.
Vermont factory tours
May 27, 2022
What are the best hidden gem restaurants in Vermont?
If you are looking for more hidden gem restaurants in Vermont outside of this list, take a look at this article of lesser-known restaurants in Vermont. For a snapshot of the article, such restaurants on the list include the Black Sheep Bistro in Vergennes, Mad Taco in Waitsfield, Black Krim Tavern in Randolph, and many more. Check out the article for more hidden restaurants and information and opening hours about these 'under the radar' restaurants.
What is the most scenic town in Vermont?
Answering this question is inherently subjective, but with that said, here are our picks for the five most scenic towns in Vermont: 1. Manchester 2. Woodstock 3. Grafton 4. Stowe 5. Shelburne. Of course, there are many other scenic and worthy towns to visit in Vermont. If you are still interested in discovering more picturesque towns in Vermont, check out the 17 most picturesque towns in Vermont. Happy exploring!
Where are the best bakeries in Vermont?
Vermont may be a small state but that has no bearing on scrumptious bakeries. In fact, there are some absolutely divine bakeshops in the Green Mountain State. For starters, Burlington has some of the best bakeries in all of Vermont. Try out Barrio Bakery, August First Bakery, and Monarch & the Milkweed. Montpelier also has some phenomenal bakeries and cafes. Check out Bohemian Bakery and Birchgrove Baking. There are countless other fabulous bakeries throughout Vermont, but these places are hard to beat.