Hike Through An Ancient City In Utah For An Incredible Nomadic Adventure
It's no secret that Utah is home to magnificent natural architecture unlike anywhere else in the world. While snow-capped mountains fill the north half of the state, vibrant rock bridges, hoodoos, and sculptures of every size and shape imaginable dot the landscape of Southern Utah, carved and smoothed by ancient winds and waters into the stunning national parks and monuments that we know and love today. But tucked away within these towering formations, stepped canyons, and stately mesas are the remnants of a completely different kind of architecture: ancient Native American cities and dwellings, miraculously preserved and impossibly carved into the landscape itself.
While not nearly as ancient as some of the ruins you might find in other countries, many of these structures date back over 1,000 years and offer an unrivaled glimpse into the past – as well as some spectacular hiking opportunities! For a truly unique weekend trip with photo-worthy rewards, grab a friend and check out this incredible ancient ruins hike in Southern Utah.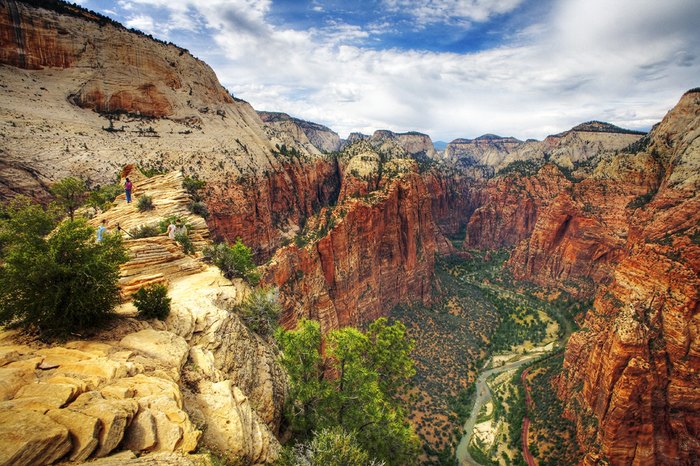 Want a closer look? Check out this GoPro video of a portion of the River House ruins:
A special thanks to YouTube's Dana Hollister for use of the video above! Here are all the details you'll need to take this hike yourself:
Trailhead/Parking Lot Coordinates: 37.222713, -109.687764
Directions: From Bluff, UT: Drive west on Highway 191 for about 4 miles to the Highway 163 junction. Continue straight on Highway 163 for another 3 miles. You will cross Comb Ridge, then turn left onto San Juan County Road 235 to enter Comb Wash. Follow the wash for about 4 miles to where the road turns sharply left and climbs a steep, rocky hill. The first road to the left leads to San Juan Hill – which is where you'll want to go. From this point, it's another half mile or so to the ruins and parking area.
Have you ever paid a visit to the River House or any other ancient ruins in Utah? Share in the comments below! If you're feeling adventurous, you'll also want to check out Utah's official Trail of the Ancients for more awesome historical sites and hikes. 
OnlyInYourState may earn compensation through affiliate links in this article.
More to Explore
Ruins In Utah
What are some historical sites in Utah I should check out?
While the River House Ruins may be one of our favorite historical sites in Utah, there are so many others that deserve a spot on your bucket list. In fact, the Beehive State is home to dozens of these destinations from all corners of the state. Some historical sites in Utah that you should check out at least once include:
Temple Square, Salt Lake City
Bryce Canyon Lodge, Bryce Canyon National Park
What are some of the best hikes in Utah?
Creating a list of the best hikes in Utah is no easy task. With hundreds of hikes to choose from in the Beehive State, it is difficult to narrow down your options. However, there are several trails that we often recommend to those searching for some incredible hike ideas. These recommended trails include:
What are some of the best easy hikes in Utah?
Sometimes, you don't want a long and treacherous journey. Rather, you may be searching for an easy hike that the entire family can come along. While we could list many easy hikes in Utah that we love, some of our favorites include the following:
Riverside Walk, Zion National Park
Tony Grove Lake, Logan Canyon
Related Articles
Explore Utah
Featured Addresses