You Must Visit These 12 Awesome Places In Utah This Fall
Utah offers fantastic foliage and amazing attractions that are just better in cooler weather. These places are great year-round, but they're particularly awesome in the fall. The next time you're researching fun things to do in Utah in the fall, we hope this list comes in handy! Ready to start exploring?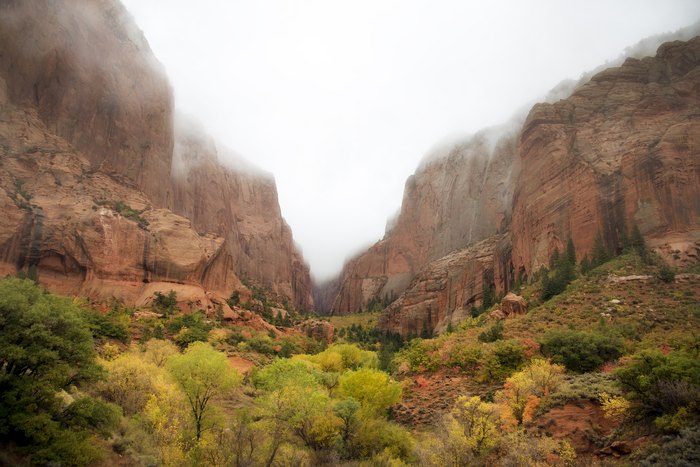 What are your favorite things to do in Utah in the fall? Did any of those activities or attractions miss the list? Be sure to share your thoughts with us in the comments below — we'd love to hear from you!
OnlyInYourState may earn compensation through affiliate links in this article.
things to do in Utah in the fall
August 16, 2022
Where can I go to see fall foliage in Utah?
When most people think of fall foliage, they conjure up images of New England, which is famous for its breathtaking display of vivid autumn colors. And yet, you'll be delighted to hear that Utah has its fair share of fall beauty. In fact, we've even put together a road trip that will take you to some of Utah's most stunning fall foliage. The first destination on our itinerary is Big Cottonwood Canyon. It's here that you can stop at Solitude and Brighton for some gorgeous hikes amid golden aspens. Next up is Guardsman's Pass, where the view is like something straight out of a painting. Be sure to bring your camera with you to capture the colorful view. Next up is the small town of Midway, which isn't just full of gorgeous fall foliage but it also features some great spots for lunch. Next up is the iconic Sundance. It's here you can catch a ride on the lift for a breathtaking and unforgettable view of the canyon below.
When is the best time to see the fall colors in Utah?
It's hard to predict exactly when fall foliage will peak in Utah. However, it's typically during mid-September and early October. Some of the best views will come from higher-elevation destinations throughout the state.
What's the best hike to take in Utah in the fall?
Almost all of Utah's hikes are gorgeous during the fall season. However, one, in particular, is a popular choice come autumn. Bells Canyon Falls measures a little under 5 miles and features not only stunning fall colors but a gorgeous waterfall as well.