These 10 Beautiful Wineries And Vineyards In Texas Are a Must-Visit For Everyone
If sampling wines in the rolling hills of Central Texas or the towering oak trees of East Texas sounds like a great time to you, then you will definitely love this list! There are many different wineries and vineyards throughout the state, so this is not a complete list by any means. However, this should get you started if you want to visit the beautiful wineries in Texas anytime soon. Enjoy!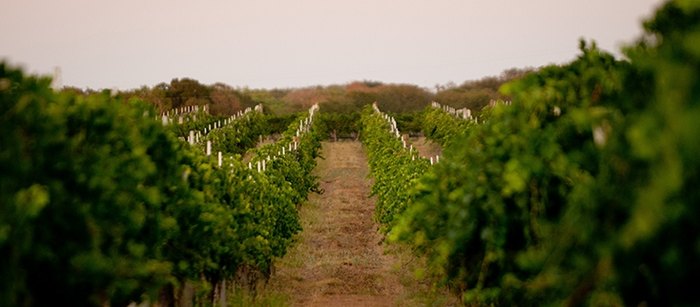 Have you visited any of these beautiful wineries in Texas? Which one is your favorite? Share your thoughts with us in the comments below! And if we happened to leave your favorite place off the list, nominate it for a chance to be featured in a future article.
Craving some classic comfort food? Then you'll definitely want to visit these old fashioned restaurants in Texas.
Address: 464 Becker Farms Rd, Fredericksburg, TX 78624, USA
Address: 878 Ranch Rd 2766 #1480, Johnson City, TX 78636, USA
Address: 1441 Salem Rd, Brenham, TX 77833, USA
Address: Flat Creek Estate Winery & Vineyard, 24912 Singleton Bend E, Marble Falls, TX 78654, USA
Address: 13308 Ranch to Market Rd 150, Driftwood, TX 78619, USA
Address: 715 S Main St, Georgetown, TX 78626, USA
Address: Wimberley Valley Winery, 2825 Lone Man Mountain Rd, Driftwood, TX 78619, USA
Address: 9043 County Rd 204, Plantersville, TX 77363, USA
Address: 8101 County Rd 802, Burleson, TX 76028, USA
Address: Bell Springs Winery, 3700 Bell Springs Rd, Dripping Springs, TX 78620, USA
beautiful wineries in Texas
December 10, 2020
What are the best breweries in Texas?
There are so many incredible breweries in Texas. Most notably, perhaps, is Karbach in Houston. This craft beer company makes a wide variety of delicious brews that are perfect for all preferences and palates. If you're looking for something a bit different, visit Jester King in Austin. This brewery specializes in sour beer made from wild yeast. You can't find drinks like this hardly anywhere else!
What are the best distilleries in Texas?
There are tons of amazing distilleries in Texas. If it's whiskey or gin you're after, visit Still in Austin. This local business puts creative spins on all of their libations, and their cocktails can't be beat. For more fun, visit Treaty Oak Distilling in Dripping Springs. Not only do they serve a wide variety of hand crafted cocktails – they also have a gorgeous outdoor dining area! On a warm and breezy day, you'll never want to leave.
Are there any haunted bars in Texas?
Yes! If you want to enjoy a cocktail next to a ghost, you may have some luck at La Carafe in Houston. Some even say it's the most haunted bar in Texas. If the thought of paranormal activity sends shivers down your spine, not to worry! Most local legends assure the ghost is nothing but friendly.
Address: 464 Becker Farms Rd, Fredericksburg, TX 78624, USA
Address: 878 Ranch Rd 2766 #1480, Johnson City, TX 78636, USA
Address: 1441 Salem Rd, Brenham, TX 77833, USA
Address: Flat Creek Estate Winery & Vineyard, 24912 Singleton Bend E, Marble Falls, TX 78654, USA
Address: 13308 Ranch to Market Rd 150, Driftwood, TX 78619, USA
Address: 715 S Main St, Georgetown, TX 78626, USA
Address: Wimberley Valley Winery, 2825 Lone Man Mountain Rd, Driftwood, TX 78619, USA
Address: 9043 County Rd 204, Plantersville, TX 77363, USA
Address: 8101 County Rd 802, Burleson, TX 76028, USA
Address: Bell Springs Winery, 3700 Bell Springs Rd, Dripping Springs, TX 78620, USA