Dine Inside An Old Train Car At The Runaway Train Cafe, A Unique Restaurant In Texas
I think we can all agree that trains are pretty magical. We all secretly pretend we're headed through the misty fog of London to Hogwarts. But it's hard to find one that isn't extremely modern and lacking the unmistakable charm associated with classic trains. At least, it was – until now.
In Brownwood, Texas, there exists a cafe inside a train car – an old fashioned, vintage train car to be exact. It doesn't move, but you get to skip the hassle of luggage and enjoy some delicious, home-cooked food instead of peanuts and water. It doesn't get much better than the Runaway Train Cafe in Texas.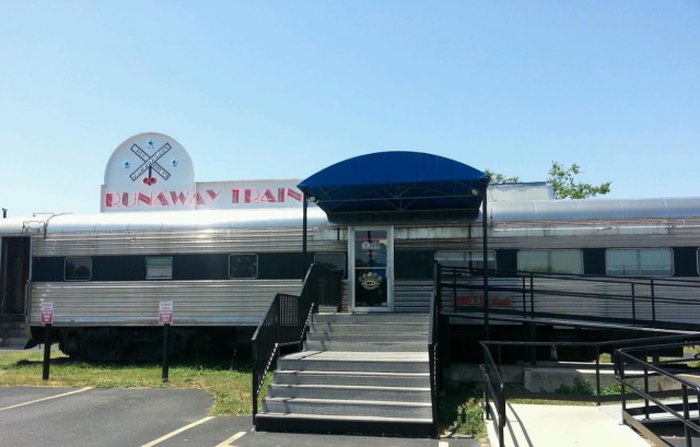 Have you ever been to the Runaway Train Cafe in Texas? If so, we want to hear all about it! Share your thoughts with us in the comments below! For more thrilling themed restaurants in Texas, visit this Star Wars-inspired eatery in Killeen or this ocean-themed cafe and bowling alley in Round Rock!
Know another local business in Texas we should feature? Nominate your favorites in our online form here.
Address: Runaway Train Cafe, 3600 Stephen F Austin Dr, Brownwood, TX 76801, USA
Runaway Train Cafe in Texas
April 30, 2020
Are there any other train restaurants in Texas?
This isn't the only train restaurant in Texas. For more fun, drive to Railroad Crossing Barbecue in Houston. When you visit this one-of-a-kind restaurant, you can dine inside an old train car! Eating here is like entering another era. In addition to the enchanting atmosphere, this restaurant offers mouthwatering BBQ dishes. Munch on everything from smoked brisket to pulled pork. No matter what you decide to devour, you definitely won't go home feeling disappointed.
What are the best themed restaurants in Texas?
There are so many exciting themed restaurants in Texas. If you're looking for a bit of prehistoric fun, visit La Kiva in Terlingua. This unique cafe will make you feel like you stepped inside an episode of The Flintstones. Here, you can dine next to dinosaurs and let your imagination soar. For some futuristic fun, visit Galaxy B&G in Killeen. This Star Wars-themed diner will take you to a galaxy far, far away. It's just as much fun as it sounds.
What are the best historic restaurants in Texas?
Scholz Garten, located in Austin, is the oldest restaurant in Texas. If you're looking for historic restaurants in Texas, this is the number one place to go. Specializing in German and Tex Mex dishes, Scholz Garten knows how to pack the flavor. Sip on a refreshing local brew and enjoy the exciting atmosphere. On select nights, they even have live polka bands playing in the dining areas.
Address: Runaway Train Cafe, 3600 Stephen F Austin Dr, Brownwood, TX 76801, USA