12 Unforgettable Texas Day Trips, One For Each Month Of The Year
12 day trips, 12 months. Are you up for the challenge? Texas is full of places to visit, so we've narrowed the list to make your year the most exciting one yet. No matter what time of year, Texas is full of enchanting wonders, and here are some of the best day trips in Texas you can take, one for each month of the year.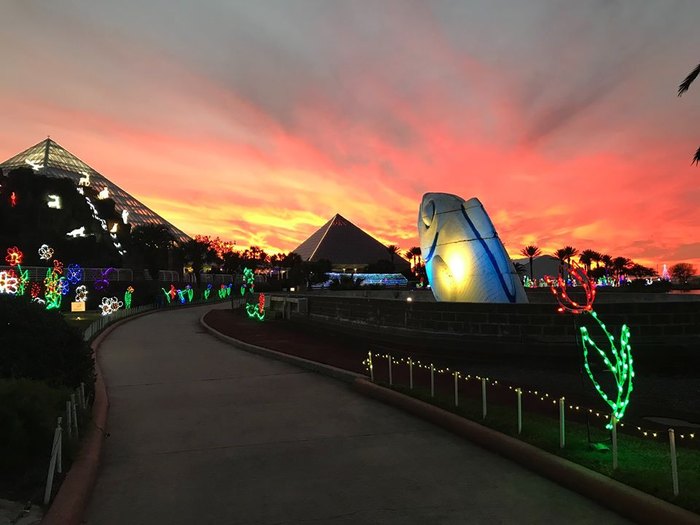 How many of these places have you been to? Which ones are still on your bucket list? Let us know in the comments.
Address: Moody Gardens, 1 Hope Blvd, Galveston, TX 77554, USA
Address: Lockhart, TX 78644, USA
Address: Lost Maples State Natural Area, 37221 RM 187, Vanderpool, TX 78885, USA
Address: Brenham, TX 77833, USA
Address: Round Top, TX 78954, USA
Address: 8301 US-290, Fredericksburg, TX 78624, USA
Address: Hamilton Pool, Texas 78620, USA
Address: Balmorhea State Park, 9207 TX-17, Toyahvale, TX 79786, USA
Address: Natural Bridge Caverns, 26495 Natural Bridge Caverns Rd, San Antonio, TX 78266, USA
Address: South Padre Island, TX 78597, USA
Address: Marfa, TX 79843, USA
Address: San Antonio River Walk, 849 E Commerce St, San Antonio, TX 78205, USA
best day trips in Texas
August 07, 2020
Which state parks should I visit in Texas?
There are over 80 state parks in Texas, perfect for the outdoor explorer looking to have an adventure. From the deserts of west Texas to the sandy shores of the eastern coast side, Texas state parks come in all shapes and sizes, and feature a wide array of scenery. The limestone cliffs of Garner State Park, the sand dunes at Monahans Sandhills State Park, and birdwatching at Bentsen-Rio Grande Valley State Park are all great state parks to start exploring Texas' more natural landscape.
Where are the best places to see fall foliage in Texas?
While the eastern coast tends to get the spotlight when it comes to the best fall foliage, Texas sure does put on quite the display of colors when the crisp fall weather comes rolling in. For leaf peepers, you can't go wrong with a visit to Garner State Park. In the fall, the towering limestone bluffs are enhanced by a background of beautiful reds, oranges, and yellows for a majestic display. Add that to the stunning views of the Frio River, and you've got a view worthy of any leaf peeper.
What are the most beautiful places in Texas?
There's a lot to love about Texas, and it's natural beauty is just the start. Few other states can compare when it comes to the vast landscape Texas has to offer, making it an appealing destination for nature lovers from all walks of life. If you prefer to sink your toes in the sand, you'll love visiting Rockport Beach just north of Corpus Christi. For a more arid outdoor adventure, Palo Duro Canyon is right up your alley. Not only is it the second largest canyon in the country, but easily one of the most beautiful places in Texas.
Address: Moody Gardens, 1 Hope Blvd, Galveston, TX 77554, USA
Address: Lockhart, TX 78644, USA
Address: Lost Maples State Natural Area, 37221 RM 187, Vanderpool, TX 78885, USA
Address: Brenham, TX 77833, USA
Address: Round Top, TX 78954, USA
Address: 8301 US-290, Fredericksburg, TX 78624, USA
Address: Hamilton Pool, Texas 78620, USA
Address: Balmorhea State Park, 9207 TX-17, Toyahvale, TX 79786, USA
Address: Natural Bridge Caverns, 26495 Natural Bridge Caverns Rd, San Antonio, TX 78266, USA
Address: South Padre Island, TX 78597, USA
Address: Marfa, TX 79843, USA
Address: San Antonio River Walk, 849 E Commerce St, San Antonio, TX 78205, USA