These 14 Iconic Foods And Drinks In Dallas - Fort Worth Will Have Your Mouth Watering
The Dallas-Fort Worth Metroplex has more restaurants per capita than anywhere else in the United States. And if you've ever searched for "what food is Dallas known for," you'll find many choices of Dallas cuisine to experience. So, it's no wonder that many North Texans also like to hit the treadmill or jogging/biking trails all around our area!
We love our food here – especially our zest for spice – and aren't ashamed that if it's not fried, spicy, salty, or gooey, it's probably not on our favorite foodie lists. Here are 14 iconic foods and drinks that promise to leave even the most discriminating North Texan satisfied: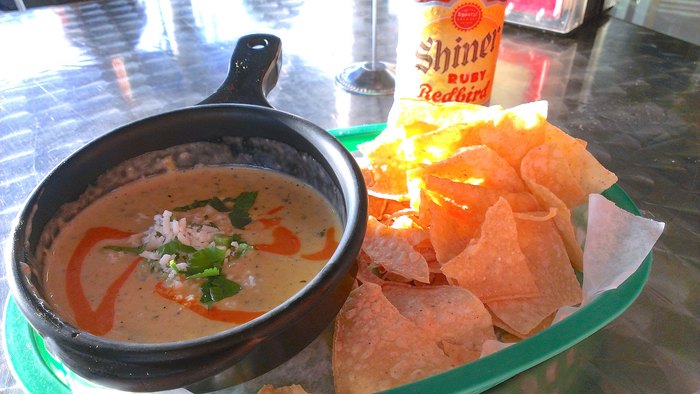 Wanna see a food tour around Dallas? Check out this YouTube video by Fantabulous Travels highlighting some of the best places to eat in the area.
With so many robust flavors and a diverse variety of foods available throughout the Metroplex, this is by no means a full list of Dallas cuisine. Rather, think of it as an appetizer. What other iconic foods in Dallas would you add to this list? Share your suggestions in the comments! We love to find new food experiences!
OnlyInYourState may earn compensation through affiliate links in this article.
More to Explore
Delicious Dallas Cuisine
What food is Dallas famous for?
Dallas is known for many things, but the food is definitely one of its top claims to fame. After all, the city is home to some of the best Tex-Mex and barbecues in the country. When it comes to Tex-Mex, Dallasites know their stuff. The combination of Texan and Mexican influences will delight your tastebuds with classics like chili con carne, Carne aside fajitas, or enchiladas so full you'll have leftovers for days.
As for barbecue, Dallas boasts an impressive array of pitmasters who are experts at smoked meats. Fall-off-the-bone ribs, tender smokey brisket, and sausage bursting with flavor are only a few of the grilled masterpieces you'll enjoy. Each BBQ joint has its own special recipe too. So you'll never run out of new restaurants to try. And that's only a small sample of the delicious food Dallas is known for.
Where can you find authentic Tex-Mex in Dallas?
If you're looking for authentic Tex-Mex in Dallas, there's no shortage of options. For starters, there's Lupe Tortilla, which has been serving up delicious Mexican food since 1983. Of course, no list of Dallas Tex-Mex restaurants would be complete without mention of El Fenix. The first El Fenix opened in 1918 and still stands at its original location on McKinney Avenue in downtown Dallas. El Fenix holds the iconic status as "the original Tex-Mex." Here are some more of the best restaurants to eat authentic Tex-Mex cuisine in Dallas.
E Bar Tex-Mex

Abuelo's Mexican Restaurant

Mia's Tex-Mex Restaurant

Joe T. Garcia's

Campuzano Mexican Food

Dos Molina's Mexican Restaurant

Pepe's & Mito's

Gabriela & Sofia's Tex-Mex

Gonzalez Restaurant

El Vecino Tex Mex

Do any restaurants in Texas have a Michelin star?
Texas is known for its great food, and there are countless restaurants that serve delicious Texas barbecue, Tex-Mex cuisine, and more. But what about fine dining? Are there any Michelin-starred restaurants in Lone Star State? While Dallas has had Michelin-starred chefs with restaurants in the area, they received their stars from restaurants in other states - so there are not any current Michelin stared restaurants in Texas.
That being said, there are so many wonderful places to eat in Dallas you will never run out of amazing options. While no Texas eateries have yet reached this level of prestige, there are several that have been awarded coveted James Beard Foundation Awards. These awards are given to restaurants that demonstrate excellence in culinary innovation, and many regard them as being just as prestigious as a Michelin star.
Related Articles
Featured Addresses

Dallas-Fort Worth Metropolitan Area, TX, USA