These 9 Beautiful Byways In Texas Are Perfect For A Scenic Drive
With how massive our state is, we have more open roads to explore than anywhere else (well, other than Alaska… but you get what I mean). Many of our highways run through untouched land with majestic mountains, towering trees, and flowing rivers rather than cities. Some of the very best scenic drives in Texas are tucked into the most unsuspecting landscapes. These nine drives are especially beautiful, and we highly recommend them for your summer road trips. Pack some road trip snacks, grab a map, and prepare some good tunes. This is one road trip you won't want to miss out on!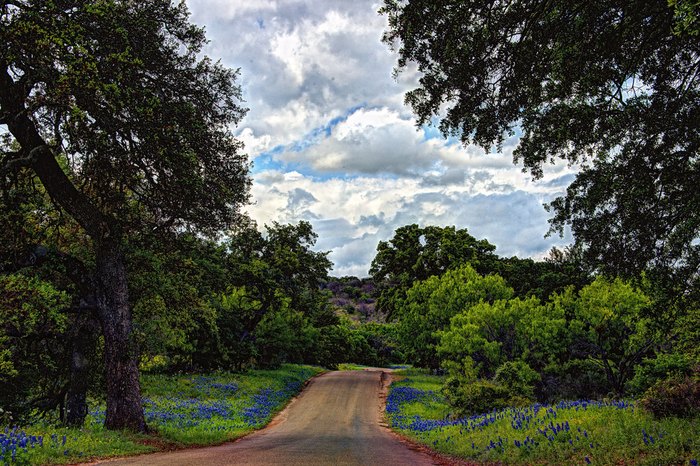 Have you ever been on one of the best scenic drives in Texas? What other stretches of highway in Texas are particularly scenic? Share your thoughts and experiences with us in the comments!
Craving more incomparable beauty? Our state is full of magnificent places that are worth visiting. If you need a bit of guidance, we recommend you start with a waterfall road trip to the most magical natural features in Texas. And don't forget to check out our Ultimate Road Trip Packing List!
OnlyInYourState may earn compensation through affiliate links in this article.
More to Explore
Best Scenic Drives In Texas
What are the best roadside attractions in Texas?
Some of the best roadside attractions in Texas include:
Giant Dalmatian Fire Hydrant
Big Tamale Statue
Dino Bob
World's Largest Killer Bee
If you are not familiar with The Lone Star State, you may not realize that our proud landscape comprises the second-largest state in the nation. With 268,581 square miles, you'll find all sorts of diverse habitats… and diverse people, as well. Some of our more unusual residents have installed roadside attractions in Texas that puzzle locals and tourists alike. You may spot a massive tamale, a giant smoke-breathing armadillo, and a leaning water tower. Don't be alarmed, however – these are just quirky creations designed and installed by local minds.
Are there any other scenic backroads to drive along in Texas?
Some other scenic backroads in Texas include:
Highway 16
Canyon Sweep
Highway 207
Texas Lighthouse Trail Scenic Drive
There absolutely are scenic back roads in Texas! We have mountains, deserts, and lush forests with roads winding through them. It almost seems that you'll be treated to beautiful landscapes no matter where you go! If you're not certain of the best sightseeing roads in the area, simply find a local and ask for suggestions. If there's one thing we Texans know how to do, it's brag about what makes this state so magical.
Are there other similar things to do in Texas when you have a free afternoon?
Texas is full of beautiful landscapes, and spending a day hiking is absolutely indescribable. You can embark on a waterfall road trip, or you might decide to visit our own mini Grand Canyon. Whatever you decide to do in Texas, you are in for a treat amidst the splendor of our landscape!
Related Articles