Forgotten Texas: 12 Abandoned Places Nature Is Reclaiming
Texas is home to a lot of ghost towns, and with forgotten towns comes boarded-up, overgrown, abandoned places and buildings, too. These buildings once housed thriving businesses, homes, and attractions, but now we can only speculate about the memories made as nature devours the man-made structures. We may never know the stories of these decaying, mysterious buildings, but we can always visit them and wonder what went on inside the four walls of these oddly beautiful old places. Check these out: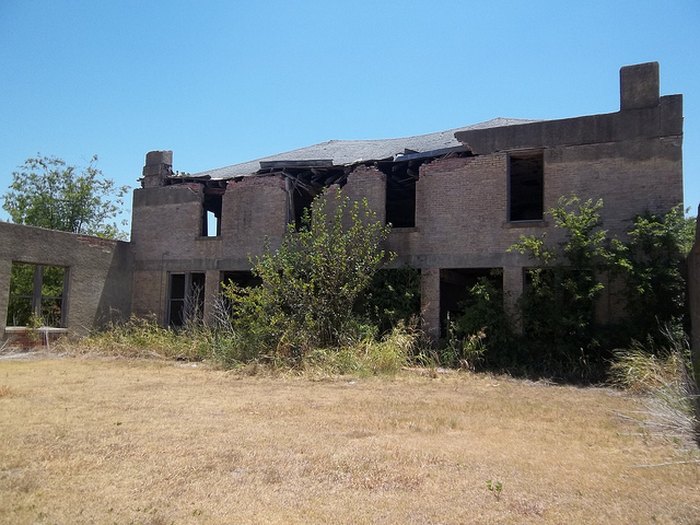 Are there any other forgotten or abandoned Texas places worth checking out? Leave your thoughts in the comments below!
And if you want to go and explore the state in search of abandoned places, don't forget your camera! Don't have a camera? No problem! Check out this GoPro on REI.com.
OnlyInYourState may earn compensation through affiliate links in this article. As an Amazon Associate, we earn from qualifying purchases.
More to Explore
Abandoned Places
What are some of the most famous abandoned places in Texas?
Among the most famous abandoned places in Texas is Marfa:
Marfa is a place where time stands still save for the drifting of tumbleweeds down its deserted streets.
Eerie and strange, beautifully abandoned yet in a way that has completely captured the heart of the nation, it's a Texas experience you simply won't get anywhere else.
In addition to the town itself, t

here is an actual Prada store in the middle of the desert in Marfa. Located on a lonely stretch of U.S. 90, this is a roadside attraction that's as mysterious as it is intriguing and just beckons road-weary travelers to stop and investigate. When you do, you'll discover that this store is little more than a desert mirage, with no inventory or staff -- and you can't even walk inside. (It does actually display the Fall 2005 Prada collection, which was donated by Miuccia Prada herself.) The

Prada Marfa Sculpture

is a postmodern pop-up sculpture that's a statement about consumerism and the fashion industry; it's easily the most iconic and famous abandoned place in Texas (and perhaps even the country!) and it's really something you have to see and experience.

However, not all of Marfa is abandoned, It has a thriving population of just under 2,000 residents.
What are some abandoned places near me that I can explore in Texas?
Texas is a massive state, which means there's lots to explore... and that includes an abundance of abandoned places! From ghost towns to decaying buildings, spots slowly being reclaimed by nature to haunted icons (hello, Alamo!), there's no shortage of creepy places to explore in the Lone Star State. That's why we put together this road trip to the most haunted places in Texas, and with nine spots on this adventure, there's bound to be a creepy spot near you!
Related Articles
Explore Texas