Here Are 11 Stunning Places To Watch The Sun Set In Nashville That Will Blow You Away
Are you a lover of sunsets and twilight walks? Then you'll definitely want to check out the best Nashville sunset spots! That's right; we've scoured the city and surrounding areas to find the best places to watch the sunset, and we've come up with 11 places for you to strategically plan your next evening out and about. If you haven't crossed all 11 locales off of your bucket list, you may want to plan a visit over the weekend to catch one of the most spectacular sunsets in Nashville.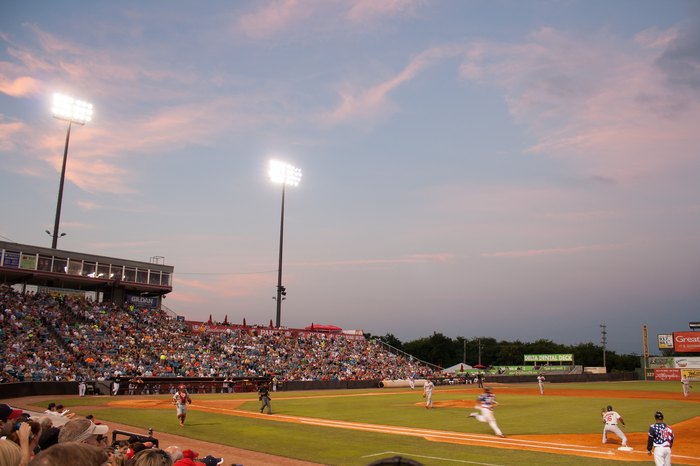 So, do you agree? Are these the best Nashville sunset spots? Have you visited all of the places mentioned above? Know of any other spots that boast some of the best sunsets in Nashville? Tell us!
These Nashville sunset spots aren't the only stunningly beautiful locales around the city. There are lots of them, including this charming small town near Nashville, which looks like something from a fairy tale.
OnlyInYourState may earn compensation through affiliate links in this article.
Nashville Sunset Spots
July 27, 2022
What are the most beautiful hikes in Nashville?
There are so many amazingly beautiful hikes in and around Nashville. One that you don't want to miss is the trail that winds through the Narrows of the Harpeth. Nestled within Harpeth River State Park, Narrows of the Harpeth is a prime spot for an array of outdoor activities, including hiking. A 1-mile out-and-back trail weaves through the area, making it easy to take in the stunning sights, which include a tunnel waterfall. Worried the short hike won't be enough to satisfy your need for outdoor adventure? Don't worry, the park is home to another stunning trail – the Bluff Overlook Trail.
Does Nashville have any natural wonders?
Beautiful sunsets aren't the only natural beauty you'll find in and around Nashville. There are so many incredible natural wonders near Nashville, including Craighead Caverns. Located in Sweetwater, the extensive cave system is most known for being home to the nation's largest and the world's second-largest non-subglacial underground lake, which is otherwise known as the Lost Sea. Fortunately, exploring the subterranean wonder is a breeze, thanks to Lost Sea Adventures, which facilitates tours of Craighead Caverns.