7 Amazing State Parks Around Nashville That Will Blow You Away
If you're outdoorsy in any way, then you probably have an entire list of state parks around your home city. But if you're in Nashville? You have to crack a couple city lines to get to the best of the best. Luckily, those of us who call Nashville home are fortunate enough to be able to visit numerous amazing Tennessee state parks. We put together the following list of seven amazing state parks near Nashville that are perfect for day trip adventures, and we challenge you to visit each and every one of these superlative sites!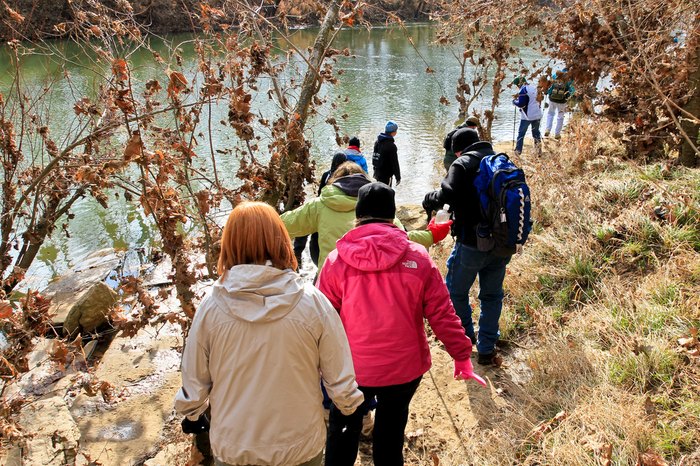 Dang, that last shot gets us. Absolutely stunning. What are your favorite state parks to visit near Nashville, Tennessee? Do you have a spot that you think should have made the list? Share your picks with us in the comments below – we love hearing from you!
For more beautiful state parks to visit near Nashville, check out this list of seven under-appreciated spots you're sure to love.
OnlyInYourState may earn compensation through affiliate links in this article. As an Amazon Associate, we earn from qualifying purchases.
More to Explore
State parks to visit near Nashville
What are some other beautiful state parks to visit near Nashville?
There are certain state parks in Tennessee that get all the love and attention. And while yes, they are lovely (we're looking at you, Rock Island State Park!), there's so much more beauty to behold in the Volunteer State! We put together this list of seven of the most under-rated state parks near Nashville, and you're going to want to explore them all. Notable sites on the list include: Edgar Evins State Park, which features 12+ miles of trails and an acclaimed butterfly garden boasting more than 35 species of butterflies and 30 of native Tennessee plant life; Cedars of Lebanon, a state park with 900 acres worth of forested land that includes 100 campsites and eight miles of trails; Port Royal State Historic Park, which covers 126 miles of historic area between Montgomery and Robertson Counties and features one of the most charming covered bridges in the state; and Bicentennial Capitol Mall State Park, a newer city park that overlooks the Tennessee Capitol and also includes a WWII memorial and Carillon bell tower.
What's the best national park to visit in Tennessee?
Hmm... have you ever heard of a little place called the Great Smoky Mountains National Park? Of course you have! This national park is one of the most amazing places to visit in Tennessee... and the country, attracting upwards of 12 million visitors each year. An immensely beautiful place, the Great Smoky Mountains National Park stretches over half a million acres across east Tennessee and western North Carolina. It is known for the beauty of its ancient mountain range, as well as the expansive diversity of both wildlife and plant life throughout the park. Hiking routes abound in this national treasure, offering views of sprawling meadows, ancient forests, and blooming wildflowers throughout the year. The highest point in the park is Clingmans Dome, and Cades Cove offers a myriad of historic buildings and educational opportunities regarding early settlers to the area. There's no lack of things to do in the Great Smoky Mountains National Park. Some of the most popular attractions include fishing, hiking, horseback riding, and waterfall peeking. Visitors bring their mountain bikes for a bit of adventure along the rocky trails, and there's a series of ranger-led programs for folks of all ages. 
Related Articles