Here Are The Top 11 Christmas Towns In Tennessee. They're Magical.
Have you ever spent Christmas in Tennessee? Then you probably know just how stunningly magical the whole of it is during those lovely winter months. Christmas is already full of light and love and excitement, but you have to check out these festive towns. Pick your favorite Tennessee Christmas town and take a magical family vacation this year. Let us know YOUR favorite Christmas towns near you. But first, here are our picks for the best Christmas towns in Tennessee!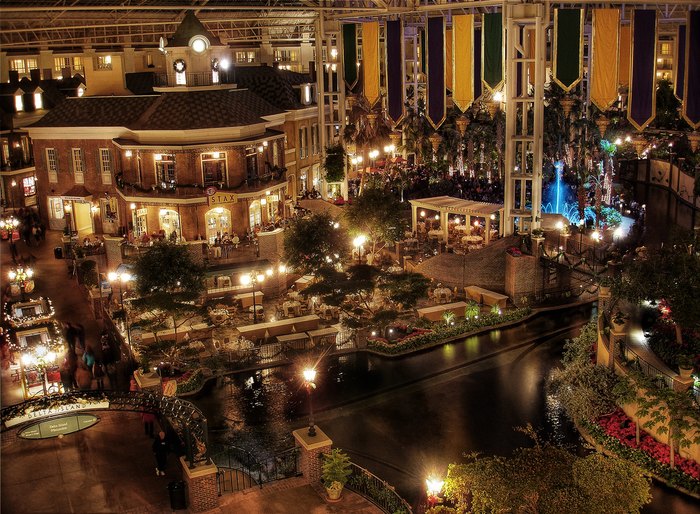 When you wake up to a light dusting of snow on the trees you can't help but feel a little Christmas magic in the air. Are you in love yet? Tell us your favorite Tennessee Christmas town in the comments! For more wintery magic in Tennessee (in particular, in Pigeon Forge), check this article out!
OnlyInYourState may earn compensation through affiliate links in this article.
Best Christmas Towns in Tennessee
November 29, 2021
What are some fun things to do at Christmas in Tennessee?  
Tennessee is a state that takes its Christmas and holiday traditions very seriously! There's so much to do around our lovely state during the winter season that it might seem a little intimidating to try and start but trust us when we say you can most certainly enjoy a holiday celebration no matter what part of Tennessee you're located in! Some of our favorite things to do at Christmas in Tennessee include visiting the town of Gatlinburg, which prides itself in its numerous festivals, lights, and otherwise memorable holiday activities, or maybe Nashville, where the holiday fun abounds (especially at the Ole Opry). You can also take a nice, leisurely drive through the neighborhoods in Brentwood, home of the acclaimed Sunnyside Drive Christmas Lights Display. Then, there are the classics: ice skating, building snow forts, sipping hot cocoa – no matter what you enjoy doing, Tennessee is a lovely place to be during the holidays! For a list of some of our favorite Christmas lights displays in Tennessee, check this article out!  
What is Tennessee at Christmas like?  
The Volunteer State takes on a special glow during the holiday season. The weather might be cold, but hearts are warm, and you might notice that everyone seems just a little bit kinder this time of year. Depending on what part of the state you're in, winters may be mild or chilly, and your odds of a white Christmas are a bit less than you might think – but don't let that deter you! Our lovely little state has quite enough Christmas cheer anyway, no snow necessary. Small towns light up with thousands of Christmas lights and all the little shops and eateries are more than happy to accommodate holiday shoppers. Overall, Tennessee at Christmas is quite the cheery place to call home!