8 Christmas Light Displays In Tennessee That Are Pure Magic
Do you ever find yourself Googling "Christmas lights near me" in Tennessee? You're not alone! There's something magical about the soft exuberance when Tennessee Christmas lights begin to shine. Strewn throughout the state, these eight displays perfectly encapsulate the stunning peace of the season with their glorious glow. We've got your new favorite tradition right here.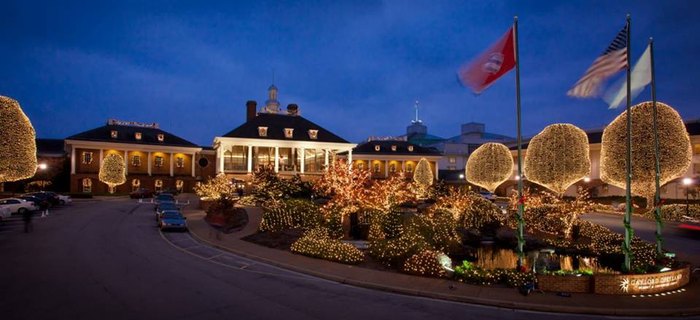 Are you still looking for a bit of excitement beyond Christmas lights in Tennessee? Still wondering about more Christmas lights near me in TN? How about a visit to some of these charming Christmas towns that have more than just Tennessee Christmas lights? Check out our Tennessee ULTIMATE bucket list if you want to feel inspired. How many have you visited? Tell us about your travels in the comments!
OnlyInYourState may earn compensation through affiliate links in this article.
Christmas Lights in Tennessee
November 07, 2021
What is winter in Tennessee like?  
Tennessee is an interesting place, climatically speaking (okay, and everything-speaking). It tends to have hot, humid summers and mild-to-cold winters, though it doesn't get crazy with the snowy stuff. January tends to be the chilliest month on average, with temperatures occasionally dipping down into the 20s and 30s Fahrenheit. The higher elevations, of course, are a bit colder and snowier than the rest of the state, sometimes seeing up to 80 inches of the white stuff on more active years. Western Tennessee sees the least amount of snow in the entire state, averaging about five inches per year, tops. The lowest recorded temperature in Tennessee thus far was recorded in 1933, when the mercury plunged down to an impressive (and freezing) -32 degrees. Talk about sweater weather!  
What are some must-do things to do in Tennessee?  
Tennessee isn't usually one of those states that people think of right away when they think of places to visit on vacation (though some folks do love vacationing in places like Nashville), but we think it's underrated. Some of our favorite must-do things to do in Tennessee include visiting the amazing Great Smoky Mountains National Park, which has more than 900 miles of hiking and walking trails as well as incredible fall color when the time is right. Oh, and you definitely cannot miss a visit to Graceland – the home of THE Elvis Presley and easily one of the most popular destinations in Nashville. All of Nashville is worthy of a visit, we think. Don't miss out on Memphis, either; whereas Nashville is all about the birth of country music, Memphis is all about the home of the blues. There's also Andrew Jackson's Hermitage, where the 7th president lived from 1804 to 1845. History buffs in particular will love that one!