8 Insane Abandoned Spots in Tennessee That May Give You Nightmares
There's something strangely fascinating about the forgotten. About the cast aside, the lost, the places that used to hold such love and now are rusted and dreary, huddled in the hills or down by the river. We can only imagine the people who fell in love and had their hearts broken in these abandoned places in Tennessee – there are so many stories we'll never know, but can only imagine.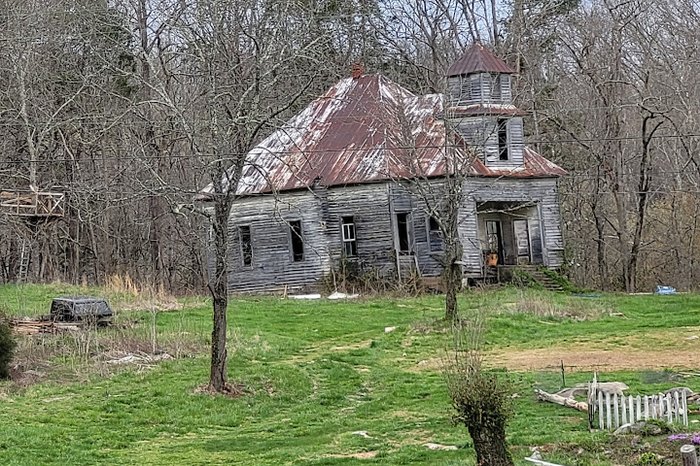 What did you think of these abandoned Tennessee places? We think they're pretty crazy but would love to hear your thoughts. Do you know of any other jaw-dropping abandoned places in Tennessee you'd like to share? Let us know in the comments!
If you love visiting and filming abandoned places around Tennessee, check out this GoPro on the REI website.
OnlyInYourState may earn compensation through affiliate links in this article.
More to Explore
Abandoned Places in TN
What are some creepy abandoned places in TN? 
Tennessee is an older state and as a result, it's got its fair share of eerie abandoned places. Some of the creepiest abandoned places in TN that we still just can't get enough of include:  
The Vose School, which is actually one of the oldest buildings in the city it resides in

 

Millennium Manor, which is still privately owned to this day

 

Tennessee State Prison, a favorite location for ghost hunters

 

York Bible School, which was opened after WWI and closed once the owner died in the building

 
For some other notably eerie abandoned places in TN, keep on reading.
What are some of the most notorious abandoned places near me? 
Naturally, the list of abandoned places in TN doesn't end with the few listed above; there are hundreds (if not more) of others, many of which are full-on ghost towns like:  
Mousetail Landing, which happens to be at the bottom of a lake

 

Big Greenbrier, which was founded in the 1800s and left to rot

 

Newsom's Landing, originally built in 1808, was destroyed by a flood, rebuilt again, and left to decay anyway

 

Elkmont is undoubtedly Tennessee's most beloved ghost town.

 
Learn more about these amazing ghost towns in TN and more.
What are some other creepy places in TN?
There are an outrageous number of allegedly haunted places in Tennessee, all of which are worth checking out if you ask us. Some are more notorious than others, like:  
The Thomas House Hotel is said to be one of the nation's most haunted places

 

The old South Pittsburgh Hospital, where countless monstrosities likely occurred

 

Meeman-Shelby Forest State Park is said to be ridiculously haunted

 

Enter the Red Ash Cemetery... if you dare.

 
Check out some other haunted places in Tennessee!   
Related Articles
Explore Tennessee
Featured Addresses