Step Inside The Creepy, Abandoned Town Of Old Jefferson In Tennessee
Well, we might have just found the creepiest abandoned town in Tennessee. Old Jefferson in Tennessee was the first county seat of Rutherford County way, way back in the day. The town received notoriety as the city that was meant to flood – and never did. Take a look, and learn a little about the history of this Rutherford County legend. Some might say this ghost town In Tennessee holds the most unique history in the record books.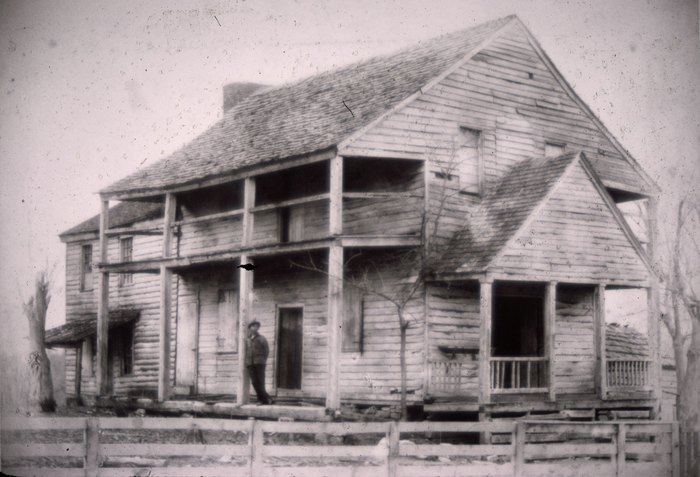 There are rumors that you can still find old foundations and remnants of the town, one that was burned by its residents in anticipation of a flood that would never come. Not many folks visit the once upon a town…mainly because it's not quite there, just the eerie memory of it.
We credit all photographs to Rutherford County, and you can find their whole documentation of the town here. What a beautiful collection of photographs!
This is definitely one of the creepiest abandoned places in Tennessee. Have you visited Old Jefferson, the most fascinating and likely the creepiest abandoned town in Tennessee? Tell us about your experience in the comments below!
OnlyInYourState may earn compensation through affiliate links in this article.
More to Explore
Creepiest Abandoned Town In Tennessee
What other abandoned places are there in Tennessee?
Here are some great abandoned places in Tennesse:
Spooky building in Dumbar
There are several strange abandoned places in Tennessee. If you're looking for adventure, head to Decatur County and visit the town of Dunbar. Here, you'll find a spooky wooden building that's been left for nature to reclaim. The dilapidated building is oddly spooky. Another strange destination sits inside the Great Smoky Mountains State Park. Venture into the woods, and you'll find the lost city of Elkmont. There's even a film about this mysterious spot! You definitely need to see these abandoned places in Tennessee for yourself.
Are there any hiking trails to abandoned places in Tennessee?
If you are looking for abandoned places to hike to then The Little Greenbrier Trail is a great place to start.
You can hike to several abandoned places inside The Great Smoky Mountains State Park. In addition to Elkmont, this massive place is home to Little Greenbrier. This tiny old town sits inside the Metcalf Bottoms picnic area. Here, you can explore an old schoolhouse and dwelling. You'll really feel like you entered another era.
What ghost towns can you find in Tennessee?
Two little known ghost towns in Tennessee are:
There are so many ghost towns in Tennessee. Newsom's Landing is one of the most fascinating. The original town was built in 1808, but it was destroyed by a flood years later. It was rebuilt in 1862, but once again was left in disrepair. Today, visitors can see the remains of the dam and pieces from an old mill. If you enjoyed this creepy place, venture to the town of Sunshine. This place once operated as a tourist destination for people visiting from Knoxville. Now, all that remains are pieces from abandoned homes. You'll see a chimney and fireplace sitting next to the dilapidated foundations from former dwellings.
Related Articles
Featured Addresses

Old Jefferson Rd, Smyrna, TN 37167, USA