8 Totally Kid-Friendly Hikes In Southern California That Are 1 Mile And Under
One of the best things about Southern California is the many hiking trails we have access to all year long. Although you may want to hit the trail with your kiddos, they may not be up for taking as long of a hike as you are. If you're looking for some shorter trails that they may enjoy, we've compiled a list of eight places in SoCal where you can get some fresh air on a hike that's one mile or under. Take a look below for the best kid-friendly hikes in Southern California, and perhaps plan a trip for yourself. These easy hiking trails are a must-visit!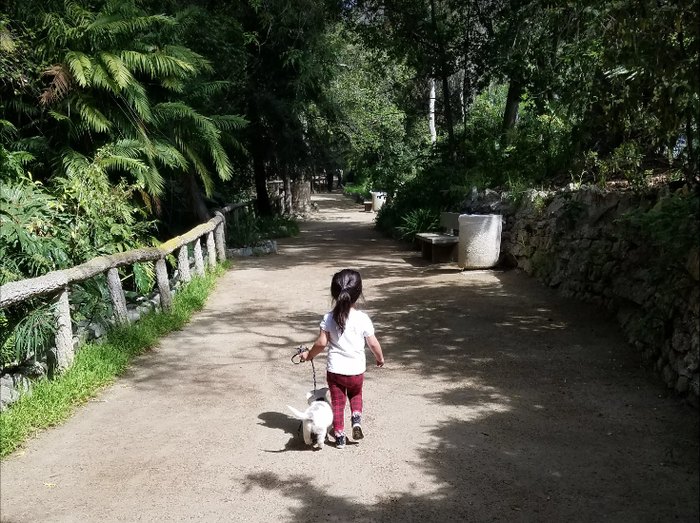 Do you have a favorite hike on this list? We think they're all a joy to experience. If there are other hikes in Southern California that are less than a mile please share in the comments as we'd love to add them to our list.
Looking for more great hikes in Southern California the kids will love? We think they'll enjoy this easy three-mile hike to this beautiful waterfall in SoCal.
Address: Griffith Park Blvd, Los Angeles, CA, USA
Address: Franklin Canyon Reservoir, Los Angeles, CA 90210, USA
Address: 3600 Dixie Canyon Pl, Sherman Oaks, CA 91423, USA
Address: 22500 Los Alisos Blvd, Mission Viejo, CA 92691, USA
Address: 2675 Vandermolen Dr, Norco, CA 92860, USA
Address: 7550 E Spring St, Long Beach, CA 90815, USA
Address: 24932 Veterans Way, Mission Viejo, CA 92692, USA
kid-friendly hikes in Southern California.
August 28, 2020
What is there for kids to do in summer in Southern California?
There are all sorts of fun things for kids to do in Southern California, like a visit to Huntington Beach to search for sand dollars or to Griffith Park to ride the carousel or wander the beautiful hiking trails. Head to the Hollywood sign to tire out your older kids, or mark Knott's Berry Farm and Disneyland off of your bucket list. The California Science Center and the La Brea Tar Pits are also great if you're looking to experience a bit of SoCal history.
What are the top trails in Southern California to add to my bucket list?
Southern California is rife with beauty and the region boasts some of the most beautiful hiking trails in the United States. Point Dume is great if you're looking for ocean views with a smattering of wildflowers and mountain views. And the San Clemente Beach Trail is an easy, pedestrian-only walkway that borders the coastline. There are ten trails in Peters Canyon Regional Park, and Castle Rock Trail at Big Bear Lake is perhaps one of the most beautiful forested treks in the region.
What are the best family-friendly campgrounds in Southern California?
When it comes to traveling in the city-studded region of southern California, you want to make sure you're in a family-friendly space to spend the night. If you're looking to camp with kids, head to the Lake Hemet Recreation Area – it boasts a waterpark, too! – of Lake Jennings Campground that borders a beautiful lake surrounded by trees. The San Diego Metro KOA Campground is an affordable and great spot for hiking, cycling, swimming, campfire sitting. Even the Ventura Ranch KOA is a great spot! Plus, you'll find all sorts of outdoorsy community to swap stories and s'mores with.
Address: Griffith Park Blvd, Los Angeles, CA, USA
Address: Franklin Canyon Reservoir, Los Angeles, CA 90210, USA
Address: 3600 Dixie Canyon Pl, Sherman Oaks, CA 91423, USA
Address: 22500 Los Alisos Blvd, Mission Viejo, CA 92691, USA
Address: 2675 Vandermolen Dr, Norco, CA 92860, USA
Address: 7550 E Spring St, Long Beach, CA 90815, USA
Address: 24932 Veterans Way, Mission Viejo, CA 92692, USA