These 8 Roadside Restaurants In Southern California Are Unexpectedly Delicious
There's nothing more all-American than dining at a classic roadside restaurant where they serve up delicious home-cooked meals and fresh-baked pies, piping hot from the oven. And you don't have to take a cross-country road trip just to experience a slice of Americana at one of these roadside gems. If you're craving a good old-fashioned cafe, restaurant, or diner, you can take a short drive and find a few of these tasty roadside restaurants in Southern California.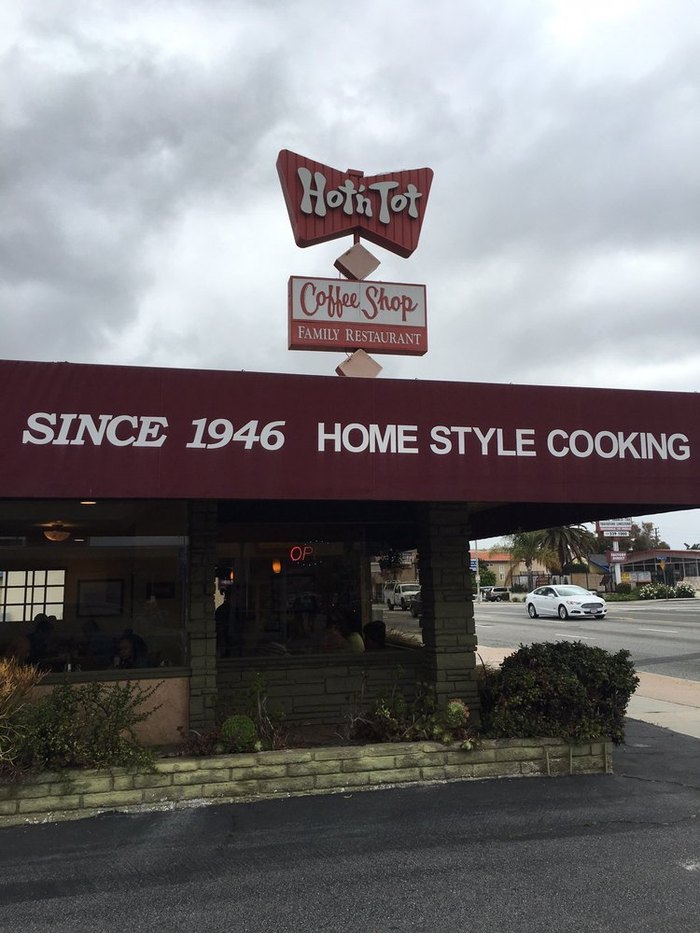 Have you stopped in to try any of these roadside restaurants in Southern California before? If you have a favorite please let us know. If you'd like to add a few more places to your dining bucket list, you should check out this list of our favorite Mom and Pop restaurants in Southern California.
OnlyInYourState may earn compensation through affiliate links in this article.
Address: 2347 CA-1, Lomita, CA 90717, USA
Address: 35654 Yermo Rd, Yermo, CA 92398, USA
Address: 10801 W Pico Blvd, Los Angeles, CA 90064, USA
Address: 32107 Ortega Hwy, Lake Elsinore, CA 92530, USA
Address: 3281 CA-138, Pinon Hills, CA 92372, USA
Address: 631 S Coast Hwy, Oceanside, CA 92054, USA
Address: 701 E Palm Canyon Dr, Palm Springs, CA 92264, USA
Address: 8685 US-395, Oak Hills, CA 92344, USA
Roadside Restaurants In Southern California
April 23, 2021
What are some must-visit restaurants in Southern California?
With such an incredible food scene, Southern California seems to have countless restaurants you have to visit. One place that's filled with amazing food and an ambiance that just can't be beaten is the Cliff's Edge Restaurant in Los Angeles. This enchanting treehouse restaurant is like something out of a storybook and everyone should visit at least once. For another fantastic meal out, head to the Hobbit Restaurant in Orange where you will enjoy a multi-course meal, exquisite wine, and an atmosphere that's hard to find anywhere else. Learn more about this incredible restaurant in our previous post.
What food is Southern California known for?
Southern California is known for its farm-fresh produce and its many restaurants that use the freshest vegetables and locally sourced, sustainable ingredients. Just about everywhere you go for a meal in SoCal, you will be treated to food that's flavorful and tastes fresh. 
Are there any hidden gems in Southern California?
Hidden gems are usually underrated spots that are always worth finding. Southern California is home to many such places including the Lake Hodges Suspension Bridge, At 990 feet, this pedestrian bridge at San Dieguito River Park in Escondido is one you can't miss! If you love chasing waterfalls, head to Lake Elsinore and take a short trail that leads to the picturesque Ortega Falls. It's an absolute beauty that will probably become your favorite SoCal waterfall. You can find more hidden gems in our article about underrated places in Southern California.