There's An Underwater Ghost Town Hiding Under This Reservoir In South Dakota
Today, this reservoir is used for flood control and the enjoyment of everyone who visits it. Swimming, canoeing, camping, you name it. People love to visit here for some outdoor recreation. But what many people don't know is that there is a hidden town buried deep underneath the lake. Even with how clear the water is here, you normally can't see it unless the water is low enough – and even then, not much of it remains.
The reservoir is Pactola Lake, created from the Pactola Dam, and the town – of course – was known as Pactola. The name came from a river in Turkey where an ancient Greek mining operation was once held centuries ago. When the town had just begun it was a mining establishment known as Camp Crook. The town had been around since 1875 but in the 1950s, it would vanish.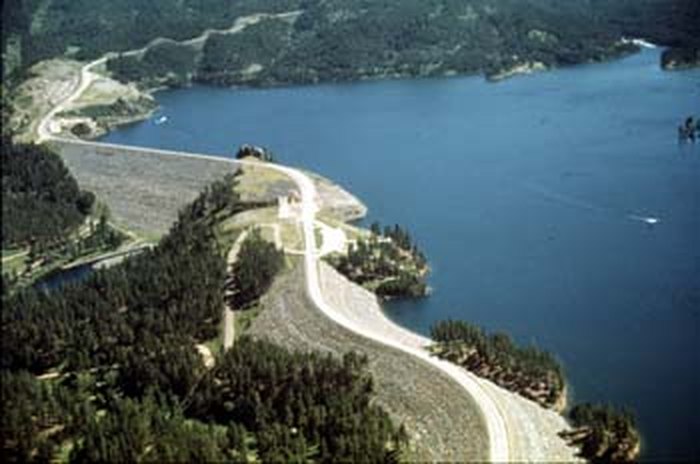 This isn't the only place that parts of nature have overtaken in South Dakota. Take a look at these other places in the state that are being slowly reclaimed by the earth itself.