The Heartbreaking Case That Was Solved 40 Years After Two Girls Went Missing In South Dakota
On May 19, 1971, two girls, Pamella Jackson and Cheryl Miller, were on their way to a party when they disappeared without a trace. More than 40 years passed without any solid leads, making it one of the biggest unsolved cases in South Dakota for a while. Finally, in 2013, the disappearance of Pamella Jackson and Cheryl Miller was solved. How was the Sherri Miller and Pam Jackson case solved? Take a look.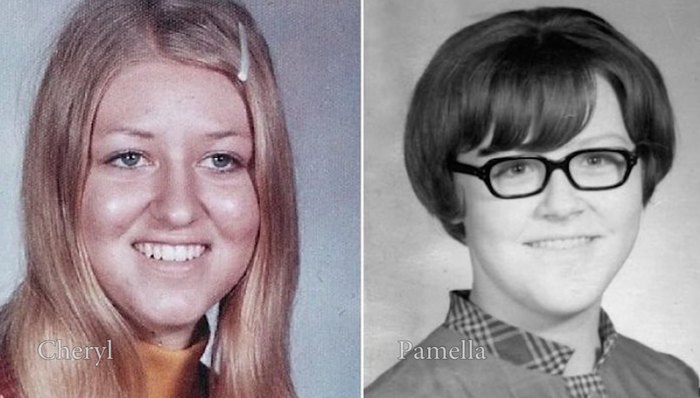 Take a look at this Cheryl Miller and Pamella Jackson documentary from April 2014, posted by AP Archive on YouTube:
Do you remember the heartbreaking case of Pamella Jackson and Cheryl Miller? Did you know that it had been solved? Know of any other baffling unsolved cases in South Dakota? Tell us about them in the comments!
South Dakota has certainly suffered its share of tragedies. Just one year after the disappearance of Pamella Jackson and Cheryl Miller, there was a devastating flood in South Dakota.
OnlyInYourState may earn compensation through affiliate links in this article. As an Amazon Associate, we earn from qualifying purchases.
More to Explore
Urban Legends And Stories In South Dakota
Are there any urban legends in South Dakota?
The untimely deaths of Pamella Jackson and Cheryl Miller might not have resulted in any South Dakota urban legends, but the same can't be said for the Gitchie Manitou Murders. Here's what's said to have happened:
The infamous killings took place in November of 1973 in the Gitchie Manitou, a nature preserve near Sioux Falls.
According to reports, four boys and one girl, between the ages of 13 and 17, were sitting around a bonfire in the nature preserve.
Suddenly, a shotgun blast rang out, killing one of the four boys instantly.
The culprits, the Fryer brothers, then executed the other three boys and raped the young girl, who later identified the attackers, resulting in life-long prison sentences for all three.
Though years have passed, many believe the Gitchie Manitou is still haunted by the heinous crimes that took place there.
What are the most popular ghost stories in South Dakota?
There seems to be no shortage of ghost stories associated with the state. One of the most popular ghost stories in South Dakota, though, is without a doubt the tale of Hooky Jack. Here's the store:
Hooky Jack, who, in life, was known as John Leary, was severely injured in a mining explosion, losing both his arms and one eye.
His arms were later replaced by hooks, earning him the nickname Hooky Jack.
Not hindered by his injury, Hooky Jack went on to become a police officer.
Sadly, he was killed in 1926, after being hit by a car.
For years, it's been rumored that Hooky Jack's ghost haunts his former residence, which, at one time, served as a tavern.
During the tavern's heyday, staff and customers reported a slew of strange happenings, including disembodied voices, items moving on their own, strange flashing lights, and spirit orbs.
Related Articles
Explore South Dakota
Featured Addresses

Brule Creek, South Dakota, USA