In 1936, South Dakota Plunged Into An Arctic Freeze That Makes Last Year's Winter Look Downright Mild
We're used to severe weather here in the Mount Rushmore State. From the blazing heat to the punishing cold and everything in between, we've seen it all. While South Dakota falls and winters (and springs… and sometimes even summers) can get downright frigid, there is one time in history that stands out as being the worst of all.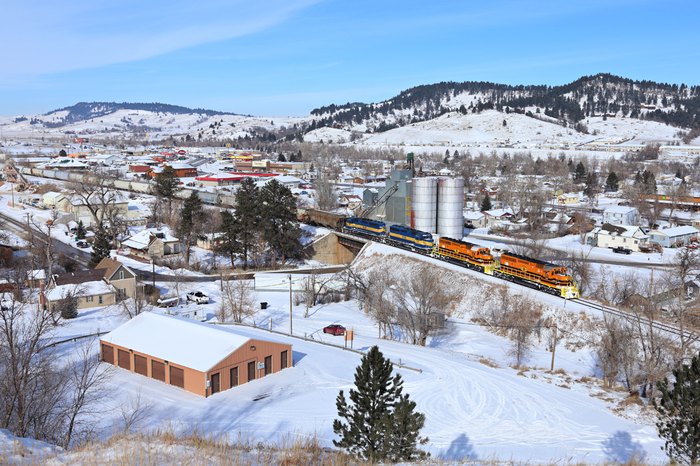 While winter weather is already on everyone's minds, there is one thing for sure: there is no beating this extreme time in American history (at least, we hope there isn't). Did you, or someone you know, live through the South Dakota winter of 1936? Tell us about it in the comments! You can also compare winter 1936 with other historically harsh winters by clicking We Will Never Forget These 10 Horrific Winter Storms That Have Gone Down In South Dakota History.
Address: South Dakota, USA
OnlyInYourState may earn compensation through affiliate links in this article.
Winter in South Dakota
December 06, 2021
What's considered record snowfall in South Dakota?  
South Dakota is known for its pretty brutal winters; however, some years are definitely much worse than others. Typically, the United States average for snowfall each year is about 27.8 inches in snowy places; however, South Dakota's average is much higher than most of the nation, with about 38.6 inches of snowfall in most places.
Some years have recorded more – and sometimes much more – than that. Here are a few examples:
Lead, South Dakota, which is located in the western region of the state, sees an incredible 197.5 inches of snow every year.

Deadwood sees about 101.2 inches.

Central South Dakota's town of Academy sees about 45.2 inches of snow per year.

Sioux Falls sees about 44.5 inches per year.


Anything higher than these averages has the potential for being record-setting. Check out this article about why nobody in their right mind will ever visit South Dakota during the winter. Trust us, it's cold and dark and terribly… beautiful here. Well, just look at the article; you'll see.  
What kind of natural disasters in South Dakota are there?  
South Dakota is, unfortunately, not unused to natural disasters from time to time. These are the most common natural disasters in South Dakota:
Tornadoes

Large hail

High winds

Wildfires

Blizzards

Ice storms

Floods
The strongest tornado recorded in South Dakota happened in 1968, and on average, the state sees about 36 tornadoes per year. Wildfires are less common, though they tend to happen following periods of dryness. Perhaps the most common natural disasters in South Dakota are blizzards and ice storms; heavy snow and high winds are not at all uncommon during the winter months, and some years the state will undergo a seriously nasty ice storm (though those don't occur every year).  
Address: South Dakota, USA
OnlyInYourState may earn compensation through affiliate links in this article.