We Will Never Forget These 10 Horrific Winter Storms That Have Gone Down In South Dakota History
As we start to ease into another South Dakota winter, thoughts of shoveling snow and dealing with icy sidewalks might seem disheartening. Hopefully we'll have a nice, mild winter, but here are ten horrific winter storms in South Dakota that remind us just how bad it can get.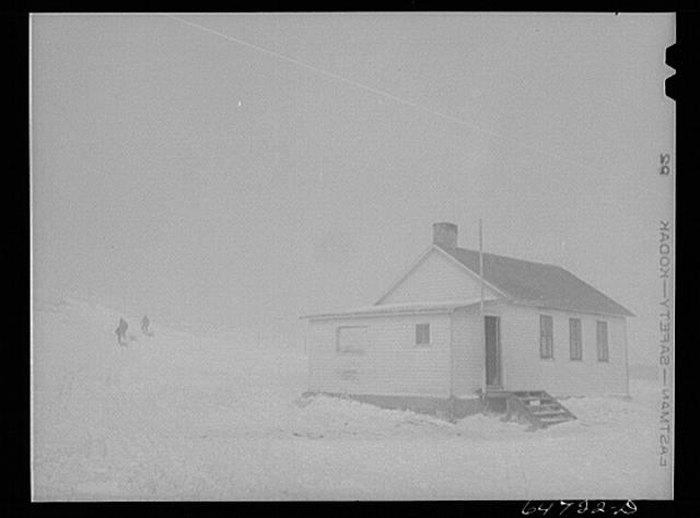 What are some of the winter storms in South Dakota you'll never forget? Let us know in the comments! Do you remember any of these natural disasters in South Dakota?
OnlyInYourState may earn compensation through affiliate links in this article.
Address: South Dakota, USA
Winter Storms In South Dakota
October 18, 2021
What can I expect if I spend winter in South Dakota?
Winter in South Dakota can be as beautiful as it is brutal. What would you tell someone who is not from South Dakota about how to survive a winter? It's pretty common that most of us slow down on snowy days as we travel down the highway, but some motorists insist on going the speed limit. That means their vehicle will spit snow all over our windshield. School and work usually aren't canceled, and we get some pretty good workouts from digging our cars and our homes out after a big snowstorm. Then there's the fun…skiing, snowmobiling, and sled riding.
Have there ever been any natural disasters in South Dakota?
South Dakota's a beautiful state with a rich history. Unfortunately, it's also had its fair share of natural disasters. The tornado in Spencer, for example, hit on May 30, 1986 and was the state's most destructive tornado. Half of the population moved away in its aftermath. The deadly Schoolhouse Blizzard of 1888 saw temperatures plunge to -20 degrees Fahrenheit and claimed more than 230 lives. If you lived in South Dakota in 2013, you undoubtedly remember the ice storm that late spring. Ice as thick as three and four inches covered car windows, utility poles, and house windows while countless animals died in the bitter cold.
What are some of the best winter hikes in South Dakota?
We certainly can't escape from the winter, the cold, and the snow, so we might as well enjoy it as best we can. Nothing compares to the beauty of the landscape in South Dakota after a fresh snowfall. One of the best ways to admire that beauty is to set off on a scenic winter hike in South Dakota. Slip on your sturdiest snow boots and bundle up for a trek along the Mount Roosevelt Trail Winter Route in Spearfish that will lead you through the snow-capped forest. Badlands National Park, Good Earth State Park at Blood Run, and Sheridan Lake Flume Trail all feature picture-perfect trails in the winter, too.