11 Christmas Displays in South Dakota That Are Pure Magic
From stunningly lit main streets to captivating Christmas light displays, South Dakota is getting ready for the most wonderful time of the year. If you have ever wondered, "where are there Christmas lights near me," you've found your answer. These extravagant Christmas set-ups are sure to bring out your holiday spirit and make you feel as though you're surrounded by magic. So grab your winter coat; gather your loved ones, and check out 11 of the best Christmas light displays in South Dakota.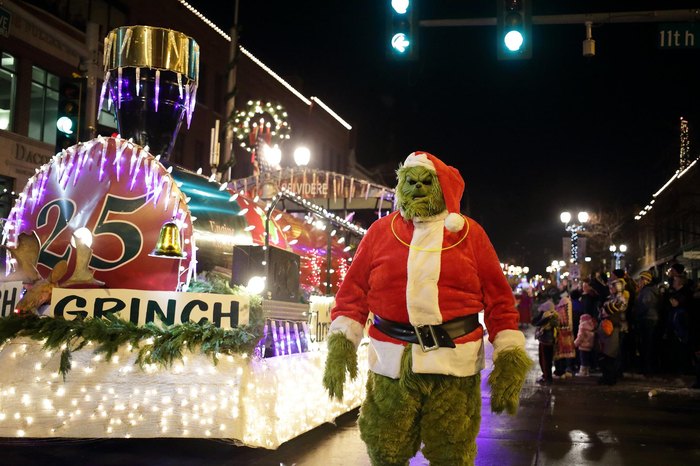 Have you been wondering, "where can I find Christmas lights near me?" Wonder no more! Add some or all of the best Christmas light displays in South Dakota to your holiday to-do list this year. If you're up for a bit of traveling this holiday season, check out these six magical Christmas towns in South Dakota.
OnlyInYourState may earn compensation through affiliate links in this article.
More to Explore
Best Christmas Light Displays In South Dakota
How can I prepare for winter in South Dakota?
Winter in South Dakota brings with it a ton of fun. We have quite a few Christmas events and even the best Christmas light displays in South Dakota to visit when, of course, the winter allows. If you've not been through a South Dakota winter, you might want to start preparing early. Get ready to go slow, for example, on the highway when the snow is blowing and the ice is thick. Most states cancel school and close the office on bad snow days. Not South Dakota. You'll dig out and go on with the day as usual. Just make sure you're bundled up any time you go outdoors – the wind. It's something you have to experience to understand.
Are there any winter hiking trails in South Dakota?
An evening of visiting the best Christmas light displays in South Dakota can best be followed – the next day – with a refreshing winter hike in South Dakota. Bundle up for a picturesque hike along such breathtaking trails as Mount Roosevelt Trail Winter Route in Spearfish. Wait until you see the landscape sprinkled in snow as you trek through the forest. Badlands National Park has the perfect hiking trail – whether you like short and sweet or prefer a challenge. Don't forget to plan a visit to Good Earth State Park at Blood Run in Sioux Falls either. It's home to several scenic yet rather easy trails.
Where are the most magical places in winter in South Dakota?
South Dakota winters can be downright brutal. However, when we're cozy and warm inside, we can probably admit the snow-covered landscape is simply breathtaking. If you need a bit of summer in the middle of winter, make your way to Evan Plunge in Hot Springs. Swim in the warm pools; zip down slides, and flip on the rings into the water. It's a picture-perfect winter destination and a wonderful prelude to an evening of viewing the Christmas lights in South Dakota.
Related Articles
Explore South Dakota