Get Ready To Bundle Up, The Farmers Almanac is Predicting Freezing Cold Temperatures This Winter In South Dakota
If you come from South Dakota, you are used to snowy and frigid cold winters that seem to last forever, so you may be surprised to learn that the Farmers' Almanac is predicting… well, the same thing this winter. Here's the Farmers' Almanac winter weather forecast for South Dakota's upcoming winter, 2022-2023: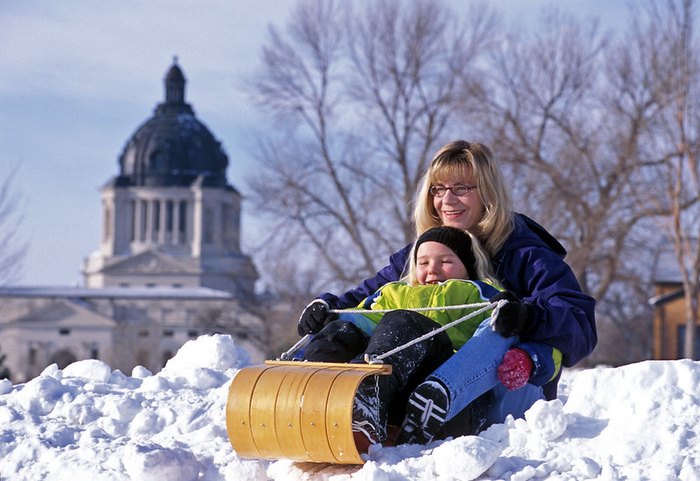 Are you excited about this winter or dreading the cold? What do you think about the Farmers' Almanac winter weather forecast for South Dakota? Either way, let us know in the comments! Before winter arrives, you will want to do this awesome gold mine tour in South Dakota.
Farmers' Almanac Winter Weather Forecast For South Dakota
August 25, 2022
What is South Dakota in the winter like?   
Would you believe us if we told you it's a little cold? Winter in South Dakota can be brutal, no doubt, but it's also somehow beautiful at the same time. Sometimes, the high temperatures for the day don't even reach 32 degrees, and so they never once get above freezing – often for days at a time. Lows can be downright frigid, often dipping below zero and averaging about 10 degrees Fahrenheit. That being said, though, if you're a fan of the cold it's a downright paradise. There's something beautiful about the Badlands covered in a dusting of snow, and Theodore Roosevelt National Park is a real delight in the wintertime.  
Is South Dakota a good place to visit in the winter?   
We certainly won't say no! As long as you prepare for the cold temperatures, you should have a great time just like you would at any other time of year. South Dakota is already one of the lesser-visited states in the country, so if you're a fan of peace and quiet and watching the snow fall, this little state is all for you. Check out some of our amazing winter hiking trails in South Dakota, or do yourself a favor and check out wintertime at all the epic state parks in South Dakota. You won't regret a moment of it – just be careful when driving!    
What are some fun things to do in the winter in South Dakota?   
South Dakota has plenty to do in the winter. As we mentioned above, there are all kinds of great hiking trails to visit in South Dakota during the winter, and our state parks are breathtaking when covered with snow. Visit some of the cutest small towns in South Dakota and check out some of their annual winter festivals (there are lots). Go snow tubing in South Dakota, or maybe check out some awesome Airbnbs to rent during the winter. Do your thing, and don't let the cold get to you.