Stay Away From South Carolina's Most Haunted Street After Dark Or You May Be Sorry
With its long, storied history of hauntings and reports of paranormal activity, South Carolina is a downright spooky state. From haunted cemeteries to vengeful spirits that terrorize hotels and restaurants, South Carolina is full of spooky spots everywhere you turn. Even our streets and highways are haunted. And there's one haunted road, a highway in the Palmetto State, where you'll be haunted in triplicate. Driving down this haunted road in South Carolina during the day, you'll be overwhelmed with gorgeous views and Spanish moss hanging so low from the giant oak trees that you'll swear it hits your car as you pass under. But driving this road after dark… now that's another experience altogether.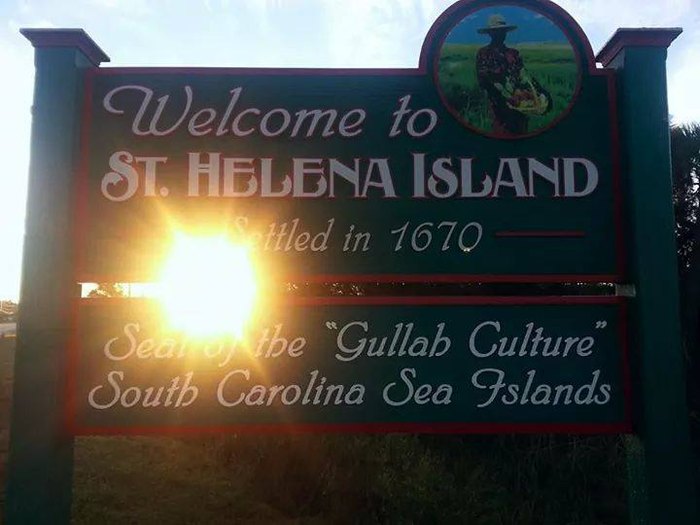 Did you know about this haunted street in South Carolina? We'd love to hear about your experience in our comments! And for more creepy fun in The Palmetto State, this road trip will take you to some of the most haunted places around.
OnlyInYourState may earn compensation through affiliate links in this article. As an Amazon Associate, we earn from qualifying purchases.
More to Explore
Haunted Road In South Carolina
Where are the most haunted places in South Carolina?
There is no shortage of haunted places in South Carolina, but which ones are full of the most ghostly spirits? Check out the following places:
According to some, it may be Fort Fremont. The ruins of the fort are eerie enough on their own, but after you hear about the many paranormal experiences people have had here, this place will send shivers down your spine. There are numerous ghosts that are said to walk the grounds of this historic park, from the spirits of slaves to the restless ghosts of soldiers. Ghost hunters have scanned the area with EVPs and found possible evidence of lingering spirits. Learn more about Fort Fremont.
And if you're up for a road trip, we have one in South Carolina's Low Country that's delightfully creepy.
What are some South Carolina ghost stories?
South Carolina is full of lore and legends, and we're guessing you've heard some of the many South Carolina ghost stories about various parts of the state. One of the most haunted areas is thought to be Charleston, and there are quite a few tales of the paranormal there. It's a very popular place for paranormal investigators:
For example, the ghost is said to live in the Dock Street Theatre, a building that's been around for over 200 years. Ghosts are said to hang out in the rafters or even be seen in glimpses on the stage.
We've put together an entire list of nine popular Charleston ghost stories for more spooky tales from the oldest city in the state.
Are there many creepy places to visit in South Carolina?
There's no doubt in anyone's mind that South Carolina holds a lot of ghosts. It's one of the oldest states in the United States and therefore there are tons of tragedies and happenings that punctuate its history. And the aforementioned haunted street in South Carolina isn't the only spooky street to avoid. We put together a list of 27 (!) streets, bridges, roads, and dirt roads in South Carolina that you may want to avoid due to spirits rumored to be lingering there. In some cases, it's reported that you have to stop to see the ghost, but we've heard that simply even driving down these roads can feel quite eerie.
Related Articles
Explore South Carolina
Featured Addresses

Saint Helena Island, St Helena Island, South Carolina 29920, USA