Sleep In An Outpost Glamping Tent And Go Kayaking Or River Tubing At River Island Adventures In South Carolina
There are countless ways to enjoy the great outdoors here in the Palmetto State. Every day in South Carolina affords new opportunities to get outside and play. Whether you're checking out easy mountain hiking trails for beginners, chasing waterfalls, or… spending the night in a rustic glamping tent in an outpost along the tannin-tinted Waccamaw River, you're bound to find ample fuel for your adventurous soul in the Palmetto State. Moreover, this one-of-a-kind destination has some of the best kayaking in South Carolina. Ready to learn more?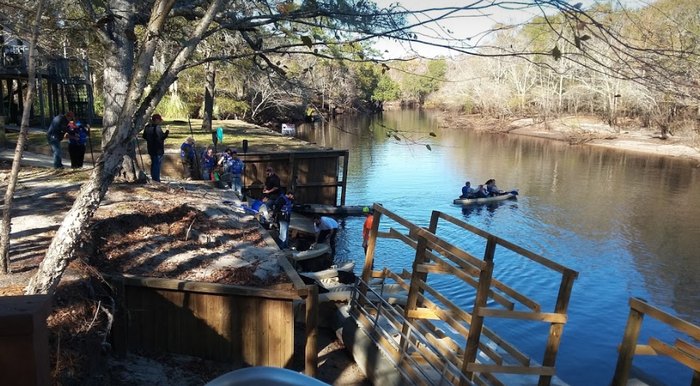 From hiking to chasing waterfalls and glamping in a river tent in a riverside outpost, adventures abound in South Carolina. Are you ready to start having some fun? Learn all about some of the best kayaking in South Carolina as well as the myriad adventures and glamping found at this unique destination in the Palmetto State when you check out the River Island Adventures on Facebook.
For related content, check out our bucket list of outdoor attractions in South Carolina. There's something on this list for everyone!
OnlyInYourState may earn compensation through affiliate links in this article.
Address: 1249 Vera Rd, Longs, SC 29568, USA
best kayaking in South Carolina
June 17, 2022
Can I go glamping in South Carolina?
Glamping -- a combination of "glamour" and "camping" -- is an amazing way to enjoy a night under the stars without the hassle of setting up a tent. (Although there's nothing wrong with rustic campsites in South Carolina, either!) But if it's convenience and an unforgettable setting you're after, you'll be glad to hear that there are ample opportunities for glamping in South Carolina. One of our favorite recommendations is Edisto Beach State Park. Here you'll find a collection of beautiful cabins that are just over a mile from the beach. You'll feel close to nature yet totally comfortable in a well-appointed cabin. Some other unforgettable destinations for glamping in South Carolina include Table Rock State Park, Oconee State Park, Devils Fork State Park, Poinsett State Park, and Barnwell State Park.
What are some hidden gems in South Carolina?
The Palmetto State is positively brimming with hidden gems -- it's only a matter of knowing where to find them! Fortunately, we've scouted out some truly remarkable, off-the-beaten-path spots that will impress anyone. At the top of the list is an enchanting secret garden found at the Governor's Mansion in Columbia. Moreover, it's free of charge! Next up is a Buddhist Monastery hidden deep in the woods. This 22-acre property offers breathtaking scenery and a profound sense of serenity. Some other hidden gems in South Carolina include Runway Park in Greenville, Boneyard Beach, the roadside garden of Pearl Fryar, Grassway Mansion, and the Stono Market and Tomato Shed Cafe.