10 'Hole In The Wall' Restaurants In South Carolina That Will Really Treat Your Tastebuds
Here we go again…tempting you with food you just can't resist. Unless…you're one of those people that typically judge a book by its cover. Or ARE you? We've gathered up 10 "hole-in-the-wall" restaurants that dish out some of the best eats you'll find – in spite of how they look on the outside. Are you up for the challenge? Here's the list of the best hole-in-the-wall restaurants in South Carolina and it's not in any particular order…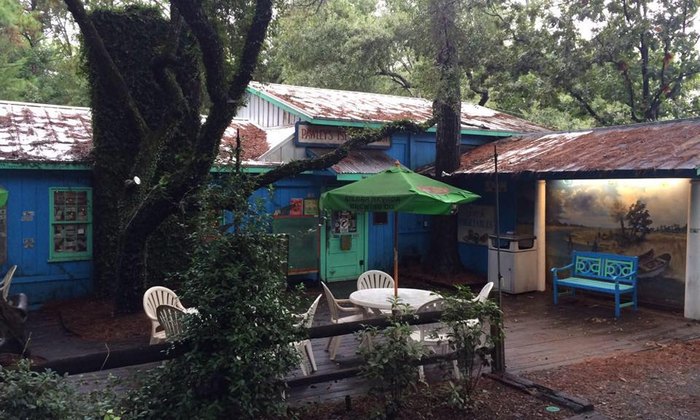 Everyone loves food. And South Carolina has its fair share of killer restaurants. Have you eaten at any of the ones on this list? If we left any of your favorite hole-in-the-wall restaurants in South Carolina off, feel free to nominate them! And be sure to check out some of the state's most well-loved restaurants for more ideas of great places to dine in the Palmetto State.
OnlyInYourState may earn compensation through affiliate links in this article.
Dining In South Carolina
June 19, 2020
What are the best hidden gem restaurants in South Carolina?
Sometimes the best places are the ones that are the hardest to find. There are some hidden gem restaurants in South Carolina well worth discovering, such as:
Coast Bar & Grill in Charleston. Though there are many tasty seafood restaurants in this historic city, the Coast is tucked down an alleyway and you could easily miss it. Their incredible menu is worth seeking it out for, however.
The Passerelle Bristo in Greenville, South Carolina is another perfect example. While you might walk right by it to experience the city's well-known bridge that it sits right next to, stop by and give it a try. Their food will amaze you.
What are the friendliest local restaurants in South Carolina?
The best local restaurants in South Carolina tend to be the ones that might not be super flashy, but they're always full of regular customers. You have to dine at:
Olde House Café in Walterboro which serves homestyle meals that'll remind you of grandma's kitchen.
Paw's Diner, located in Seneca, is another great example of a welcoming place with a menu that's hard to beat - especially the mac & cheese.
Mama Blair's in Bennettsville which has ribs and wings that are to die for - and its popularity with the locals proves it.
Where can I find the best seafood in South Carolina?
It's no secret that the Palmetto State has some incredible seafood. When deciding where to dine, if you want to experience the best seafood in South Carolina, here are a few great options on where to go:
The Palmetto Oyster House in Sumter, SC has so much more than oysters, but those are definitely a must-try. The Oyster Po-Boy should be at the top of your list if you go.
JC's Seafood in Aiken, SC has extremely fresh and super delicious meals. Their Low Country Boil is a favorite, and for good reason. It's huge, too, so make sure you come hungry!