Discover Historic Ruins Of An Old Stone Dwelling Deep In The Forest On The Beech Tree Loop Trail In South Carolina
South Carolina's Croft State Park near Spartanburg is rich in stories relating to state history. Long before the park was opened in 1949, it was the site of a significant land battle during the American Revolution. Then, in the late 1800s, a large resort hotel called Whitestone Springs was constructed here and folks from all over the country traveled to partake in the healing lithium springs. That hotel burned in the 1930s but remnants are still visible via a hiking trail at the park.
But that's not all of the history you can learn while exploring this state park. During World War II, there was an army training center where Croft is now located, as well as a prisoner of war camp. Prior to converting the area to a training camp, the government paid farmers for their land and took over the entire area. And then, as history goes, they demolished any remaining dwellings the farmers may have left behind to prevent people from squatting in them illegally within such close range of the training facility.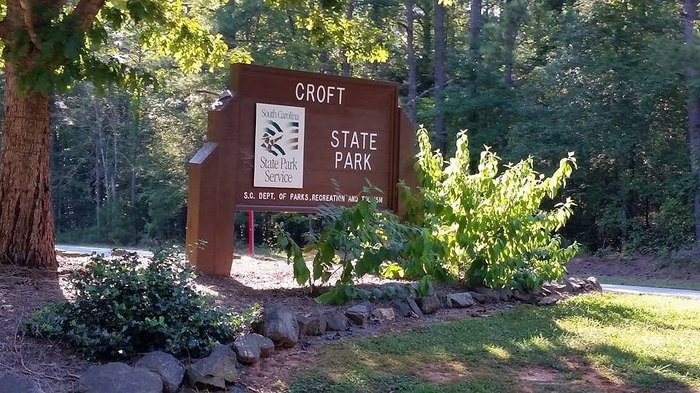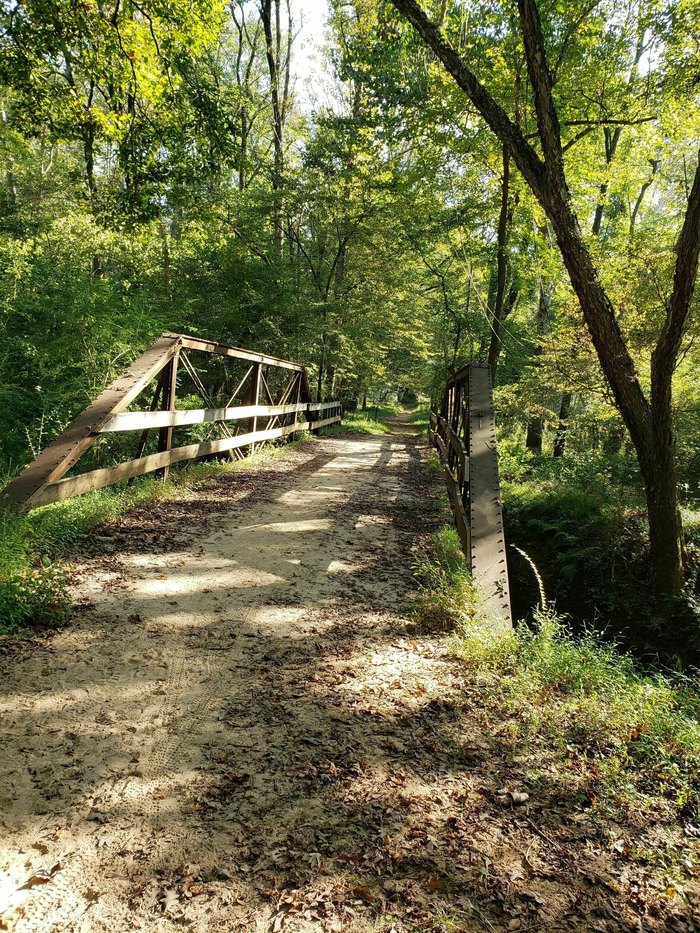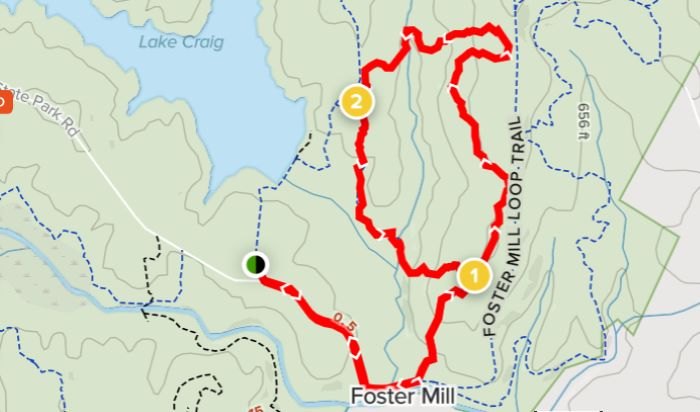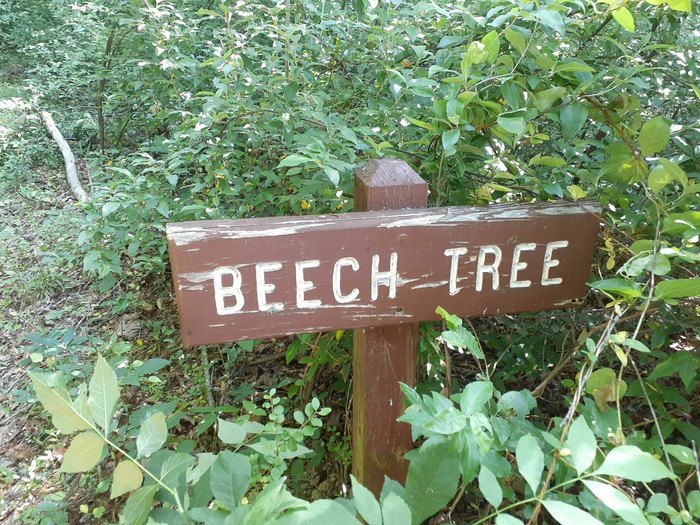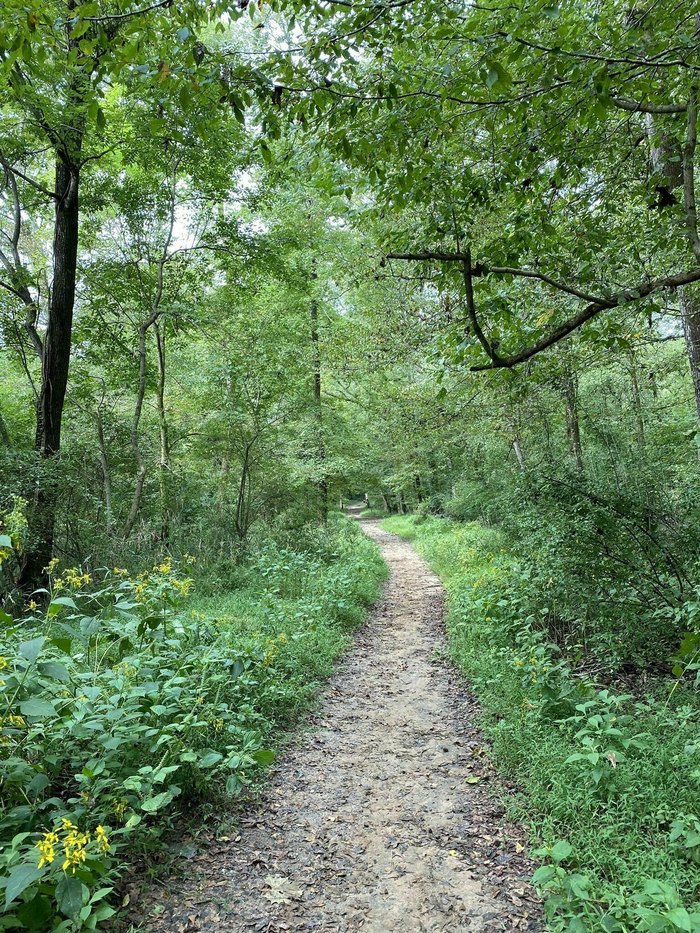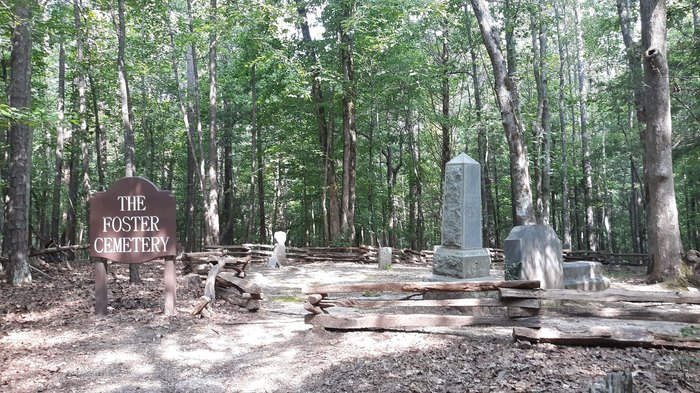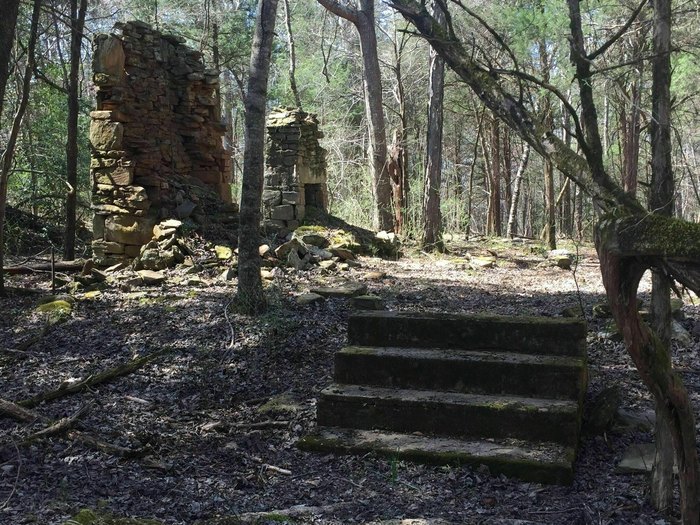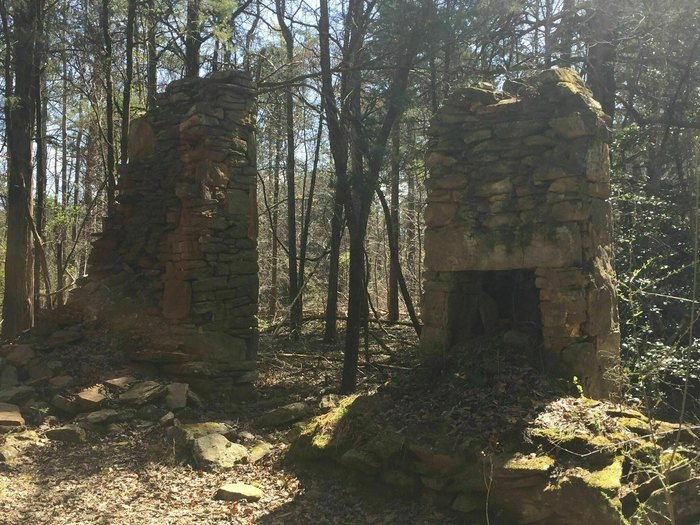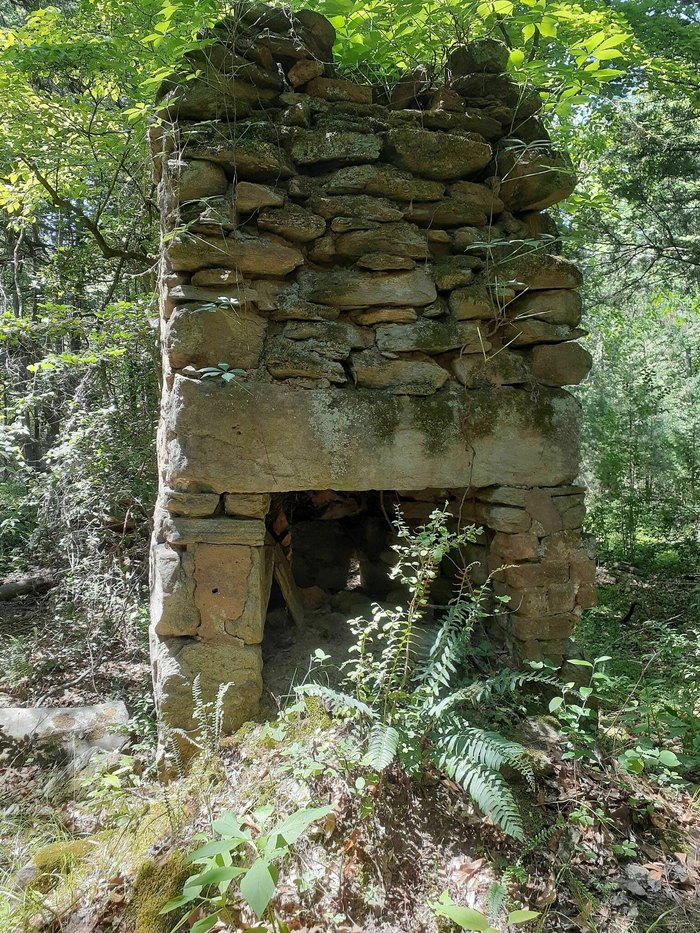 For sure, the history of the land here at Croft State Park runs both deep and wide, ranging from farmers who tilled the land for food to nourish the family to a grand old resort hotel built around a healing spring, to an army training camp, a P.O.W. camp, and finally… a state park where we can roam and wander as much as we want.
Have you visited Croft or hiked her many trails to the ruins? You can find out more about the Beech Tree to Foster Mill Loop Trail from our friends at AllTrails.com! Learn more about Croft State Park, including hours and admission fees, right here.
OnlyInYourState may earn compensation through affiliate links in this article.
Address: Croft State Park, 450 Croft State Park Rd, Spartanburg, SC 29302, USA