The Quiet Fishing Towns In South Carolina That Seem Frozen In Time
South Carolina's fishing past and present are alive in a few places along the coast of the Palmetto State. And while much of the commercial fishing industry may be shrinking, these quiet and quaint fishing towns in South Carolina seem frozen in time. It's a perfect place to spend a day – immersed in these little-changed fishing towns remaining in the state.
To be clear, there are several bonafide fishing towns along the coast, but these three are especially amazing because they've retained the charm of days gone by and managed to set aside space for visitors to enjoy their nostalgic appeal.
The three towns are only an hour and a half apart so we've created a mini road trip and mapped them out for you in Google Maps. Here's the link. Plan your day correctly and you could have breakfast, lunch and dinner in different charming little old timey fishing towns along the South Carolina coast! Have fun!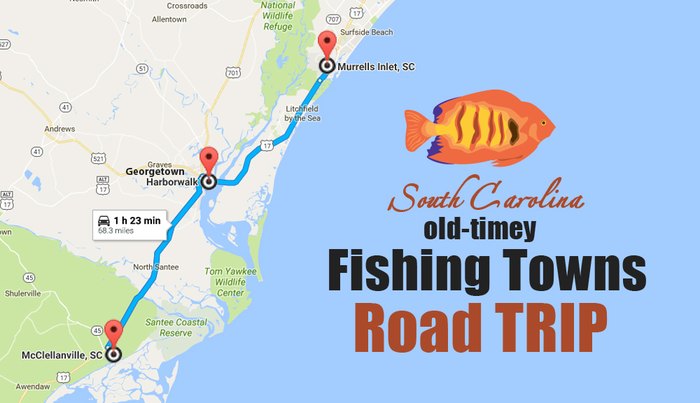 Fall is the perfect time for this Lowcountry road trip to see three old fishing towns along the coast. Have you visited any of these before? We'd love to know if you've ever been to all three on the same day!
OnlyInYourState may earn compensation through affiliate links in this article.