The Coolest Place To Shop In South Carolina, CT Summer Hardware & Antiques, Is A Vintage Hardware And Antique Store In An Historic Building And Warehouse
Bill Shull is the owner of the coolest place to shop in South Carolina. He is the grandson of Clarence T. Summer, who started CT Summer Hardware & Antiques in downtown Newberry, South Carolina, around 1928. The hardware store and home repair service have evolved into a vintage hardware and antique store. And what a perfect place to house such antiquities, as the building was constructed in the late 1860s. Just looking at the outside your hairs will rise on end, as it is clear a treasure hunt awaits. This space is stocked from the top-to-bottom with just about everything — from retro metal signs, ethyl gasoline pumps, furniture, fixtures, and hard-to-find hardware items. You definitely need a day to take in this wonderama contained in three buildings on three floors and a warehouse. This isn't just a shopping trip — it's an adventure at one of the best stores in South Carolina. Are you ready? Come on in.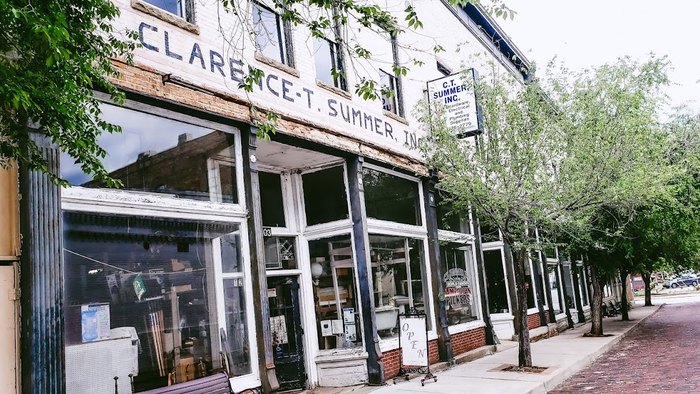 Another maybe more interesting fact is Shull's father, Dr. Clifford Shull, was a Nobel Prize-winning American physicist. This magical store also carries some of his historical items. If you are looking for more of the best antique stores in South Carolina, we have compiled a list of 16 for your perusal. Happy hunting!
Address: CT Summer Hardware & Antiques, 1207 Boyce St, Newberry, SC 29108, USA