Most People In South Carolina Don't Know About This Old Abandoned Prison Just Off The Coast
Many visitors to the Charleston area are keenly aware of the famous fort that sits in the Charleston harbor. Fort Sumter played an important role in the American Civil War, as did Fort Moultrie over on Sullivans Island. But most people, even some locals, aren't exactly aware of a third fort used during that same war; a fort also located in the harbor and whose ruins now wither away under the constant laps of the sea and passage of time. Over the years, Castle Pinckney, located on Shutes Folly in the harbor, would be used for a number of purposes. Today, it's the only sea-bound abandoned prison in South Carolina.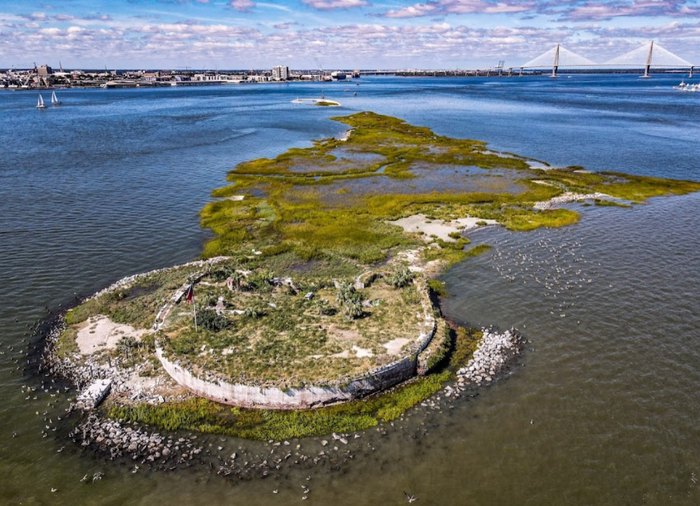 Keep reading to learn more about Castle Pinckney, the Castle Pinckney Historic Preservation Society, and yes, even learn more about its lesser known purpose as a now abandoned prison in South Carolina.
South Carolina had at least one other Confederate prison for Union soldiers and officers: Camp Sorghum, in Columbia.
OnlyInYourState may earn compensation through affiliate links in this article.