These 12 Finger-Licking Burger Joints In South Carolina Will Make Your Taste Buds Go Crazy
Oh, you know exactly what we're talking about. The taste of flamed beef, the juices that run down your hands when you bite into it, the combination of flavors from bacon, tomato, onions, lettuce, blue cheese, cheddar cheese, any cheese, handcrafted mayos, etc. It is paradise in your mouth. We crave it over and over again; that's how good it is. We've compiled a list of the 12 burger joints in South Carolina for you to fulfill that craving. Who's ready for a good food crawl across South Carolina?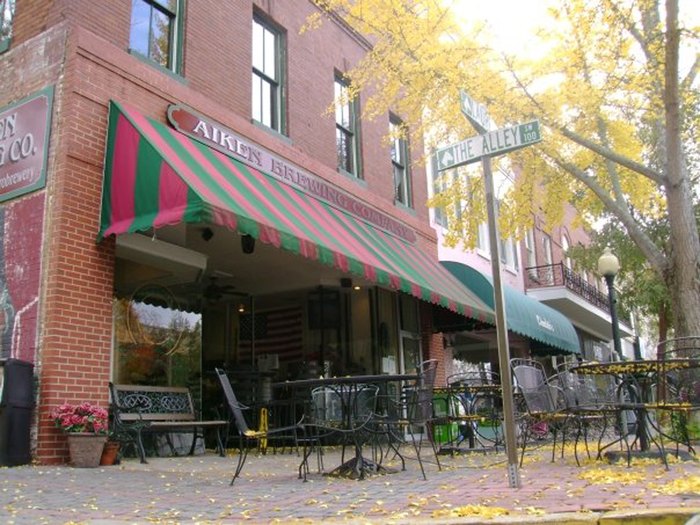 You just can't go wrong with a good hamburger and fries. What is your favorite hamburger restaurant? Do you agree that we've pinpointed the best burger joints in South Carolina? Share your thoughts with us in the comments below!
OnlyInYourState may earn compensation through affiliate links in this article.
Address: 140 Laurens St SW, Aiken, SC 29801, USA
Address: 2606 Whitehall Rd #5434, Anderson, SC 29625, USA
Address: 706 Ocean Blvd unit a, Myrtle Beach, SC 29577, USA
Address: Indoor + Courtyard Dining + Take Out, 10707 Ocean Hwy, Pawleys Island, SC 29585, USA
Address: 831 Parris Island Gateway, Beaufort, SC 29906, USA
Address: 104 Archer Rd, Spartanburg, SC 29303, USA
Address: 104 State St, Ninety Six, SC 29666, USA
Address: 15 Captains Cv, Bluffton, SC 29910, USA
Address: 827 Harden St #1001, Columbia, SC 29205, USA
Address: Poe's Tavern - Sullivans Island, 2210 Middle St, Sullivan's Island, SC 29482, USA
Address: The Beacon Drive-in, 255 John B White Sr Blvd #6047, Spartanburg, SC 29306, USA
Address: 212 Hillcrest Dr, Laurens, SC 29360, USA
burger joints in South Carolina
April 13, 2021
Where else can I find the best burgers in South Carolina?
The above list mentions some of the best burger joints in South Carolina; however, it's by no means an exhaustive list. If you're wondering about additional locations to check out, there are plenty that belong on your radar. Some other great burger spots in South Carolina include Matt's in Summerville, the Dairy Bar in Darlington, 39 Rue De Jean in Charleston, Big Billy's Burger Joint in North Charleston, Rush's in Lexington, Moe's Crosstown Tavern in Charleston, Grill Marks COLA in Greenville, Bourbon in Columbia, and Blacow Burger in Fort Mill.
What are the best diners in South Carolina?
There's nothing like a classic diner experience to make you feel like you've traveled back in time. Diners, with their neverending coffee supply and breakfast-all-day menus, inspire a sense of belonging and nostalgia. If you're in South Carolina looking for the classic diner experience, you can hardly go wrong with a visit to Mayberry Diner in Greenwood. Step inside and you'll feel like you've traveled back in time several decades. With memorabilia on the wall, an old-fashioned checkerboard floor, and friendly staff that will welcome you like family, this classic diner checks all the boxes. It's just one of many must-try restaurants in South Carolina.
What are South Carolina's most famous restaurants?
When it comes to famous South Carolina restaurants, Charleston is home to most of them. One prime example is known as Husk. Located in downtown Charleston, this restaurant has gained quite a name for itself. Not long after it opened, it was cited as the Best New Restaurant according to Bon Appétit Magazine. It's the kind of restaurant you'll need to make reservations for well in advance. But rest assured, the food is worth it! Other famous restaurants include Alodia's Cucina Italiana in Columbia, Halls Chophouse in Greenville, The Willcox in Aiken, Grits & Grocery in Belton, and Rick Erwin's in Clemson. Learn more about South Carolina's most famous restaurants.