15 Extremely Weird Things Only People From Rhode Island Do
From Awful Awfuls to coffee milk to their own dialect, residents of Little Rhody have many interesting habits that visitors might find a little different at first. Here are 15 weird things people from Rhode Island do, showing that they are just as unique as the state itself.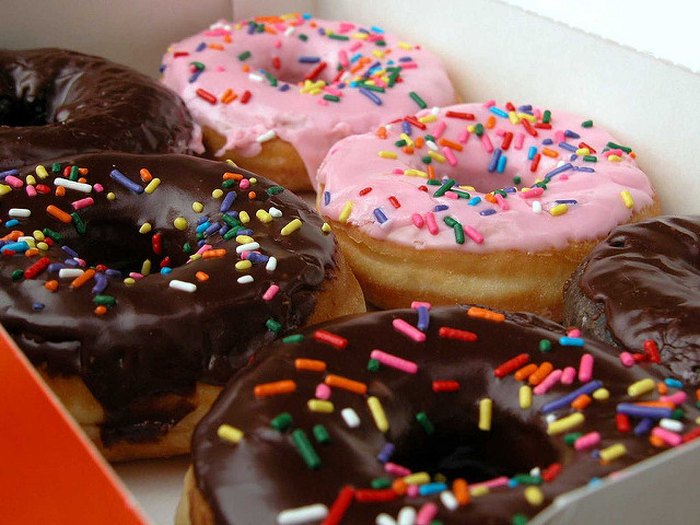 Rhode Islanders might have a lot of strange habits, but they are also some of the most interesting people you'll meet. For such a small and densely populated state, locals have developed so many rituals that give them tons of character and set them apart from the rest. Are there any other weird things people from Rhode Island do? Let us know in the comments!
And if you want to learn more about the people from our wonderful state, find out why those from Rhode Island are undeniably tough.
OnlyInYourState may earn compensation through affiliate links in this article.
Address: Rhode Island, USA
Quirky Things About Rhode Island
February 15, 2021
What are some quirky things about Rhode Island?
Rhode Island arguably has some of the best pizza places that make pies oozing with fresh mozzarella cheese and, yet, they love their pizza strips! Also known as bakery pizza, pizza strips are essentially just dough and sauce. They also can't get enough of their coffee shops and doughnuts. The Providence-Warwick area has the highest number of doughnut shops per capita in the country. And one last quirky thing we will mention here is the Big Blue Bug which sits on top of the Big Blue Bug Solutions building just off I-95. This larger-than-life insect replica, known as Nibbles, has become a mascot and is dressed up for special occasions. Throughout the year, you'll find it with a giant Del's Lemonade or Awful Awful cup, an Uncle Sam hat and beard around Independence Day, or reindeer antlers and a large glowing nose around Christmas. For more quirky things about the smallest state, check out this previous article: 8 Things That Prove Rhode Islanders Are The Quirkiest People In The Nation.
What stereotypes are there about Rhode Island?
Like any state, Rhode Island has its fair share of stereotypes. One stereotype that is true is they take a lot of pride in the state. Another is that driving anywhere that takes longer than 15 or 20 minutes is basically a road trip. The Rhode Island accent is all its own as well and they love to add the letter "R" to words that do not have them (i.e. "I have an idear!") and drop the "R" on words that have them (i.e. "Go pahk the cah!"). For more stereotypes about Rhode Island and its residents, read this article: 12 Annoying Stereotypes About Rhode Island.
What unique words and phrases do people in Rhode Island say?
Rhode Island basically has its own language and only people from here know what the heck they're talking about. For example, when someone asks, "Where's the bubbler?" (or most likely pronounced, "bubblah") would you know what to tell them? A bubbler is simply a water fountain. They also use the word "cabinet," which is a milkshake, not the term to describe where you put dishes in the kitchen. And a quahog is a clam. More unique words that are part of the Rhode Island language may be found by clicking here.