There's A Stunning, Chinese Tea House In Rhode Island You Have To See To Believe
Who would imagine there's an authentic Chinese tea house hugging the Cliff Walk in Newport? Behind the incredible Marble House, at the bottom of its sloping lawn stands this little treasure with incredible views of the Atlantic. Marble House is a gilded era mansion built between 1888 and 1892 and was the summer cottage of Alva and William Vanderbilt. It cost approximately 11 million dollars to build, and it was given to Alva by her husband on her 39th birthday.
After they divorced, she married Oliver H.P. Belmont and became Alva Belmont. She is known as an ardent crusader for women's equality and gave thousands of dollars to the National Women's Party to advance women's rights. After her second husband's death in 1908, she re-opened Marble House and had the Chinese Tea House built on the cliffs. It was here that she held her rallies for women's right to vote.
Here's a look at a stunning Rhode Island hidden gem with an interesting past.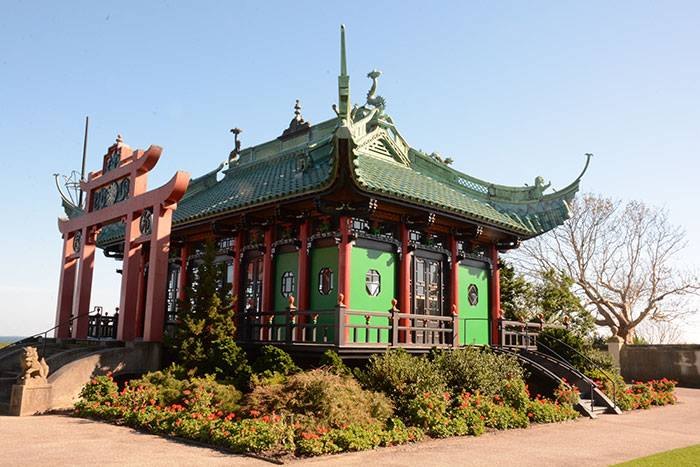 You can tour the house and grounds of Marble House daily beginning at 10 a.m. You can purchase tickets online and print them at home. Have you been to the Chinese Tea House? We'd love to hear your comments and see any pictures you have.
OnlyInYourState may earn compensation through affiliate links in this article.